Reading Time:
9
minutes
Cryptocurrency prices are very volatile and susceptible to global issues. Some people are interest to trade cryptocurrency due to their volatility, as it allows them to earn great profit in a short period of time. On the other hand, due to its extreme volatility, cryptocurrencies are unreliable as a store of value, particularly when it comes to securing trading profits. Stablecoins, such as USDT and USDC, was developed as a solution to these issues. Read the article below to learn more about USDT and USDC as well as the distinctions between the two.
Summary
USDT and USDC are cryptocurrencies that are designed to be on par with the US dollar. This means 1 USDT or 1 USDC is equal to 1 US dollar.
USDT was launched in 2014 and issued by Tether Limited, while USDC was launched in 2018 by Centre, as a result of a collaboration between Circle and Coinbase.
USDT and USDC are the most popular stablecoins and various cryptocurrency exchanges in the world use them as pairing coin. Both are currently the world's leading stablecoins based on their market capitalization.
What is USDT?
USD Tether (USDT) is a cryptocurrency that is pegged at 1:1 to the US dollar (USD), making its value more stable than other crypto assets. Tether allocates the same amount of USD to its reserves each time it distributes new USDT tokens. The reserves are in the form of cash and other assets.
Stablecoins such as USDT has advantage such as to facilitate the use of fiat money within the digital blockchain network. With their stable value, stablecoins make it easier for traders to trade crypto and also to facilitate international payments. In addition, it can also as a store of value.
USDT is the first successful stablecoin pegged to US dollar. It was launched by cryptocurrency entrepreneurs Brock Pierce, Reeve Collins and Craig Sellars in mid-2014.
At its initial launch, Tether's name was Realcoin and it used the Omni Layer, a platform for creating and trading digital money on the Bitcoin blockchain.
However, not long after its launch, at the end of 2014, Realcoin changed its name to Tether as we know it today.
Tether was the pioneer of the first stablecoin to pegged fiat currency (US dollars) on cryptocurrencies and is currently being adopted by many other stablecoins.
Differences between USD and USDT
USD is the official currency of the United States of America issued and regulated by the United States central bank, the Fed, and has a tangible physical form. While USDT is a cryptocurrency issued by Tether Limited with a value equivalent to USD and is fully digital.

How USDT Works
Tether can have a role as the central bank of USDT. It regulates the minting and circulation of USDT which makes this stablecoin centralized. In contrast to cryptocurrencies such as Bitcoin, which runs a decentralized system.
As previously mentioned, USDT has the same value as the US dollar. This means that when there is a request for 1 USDT, 1 USD is added to the Tether reserve balance. So that the number of tokens issued equals the amount of fiat money received.

According to Tether's official website, Tether has reserves with 79.62% in cash and cash equivalents, 8.36% investments including digital tokens, 6.77% secured loans and 5.25% corporate bonds and precious metals.
Although at first USDT used the Bitcoin network especially on the Omni layer. Now most of the USDT operates on the Ethereum blockchain network. Thus, USDT becomes the standard ERC-20 token and can operate with smart contracts on all Ethereum decentralized applications (DApps).
Several blockchains also support USDT issuance and transport such as Algorand, Avalanche, Bitcoin Cash's Simple Ledger Protocol (SLP), EOS, Liquid Network, Near, Omni, Polygon, Tezos, Tron, Solana and Statemine.
Therefore, when you want to send USDT, you have to pay attention to which blockchain network you are going to use. For example, if you want to send USDT using the Ethereum network (ERC-20), make sure your recipient's wallet address also supports the Ethereum network. If the network is incorrect, your USDT will not arrive and you can be sure that you will lose your USDT.
Stablecoins are crypto assets, which its value is equal to 1:1 on certain assets such as currencies and precious metals so that price is stable. Examples of stablecoins are USDT, USDC, BUSD, DAI and others.
Learn more about What is Stablecoin here.
USDT Advantages
As of October 10, 2022, USDT is in third rank the world after Ethereum with a market cap of US$68.3 billion. USDT is the stablecoin with the highest liquidity in terms of market cap, so many traders choose to use USDT. It is also an option when you want to withdraw funds to a personal account in large amounts.
In addition, the advantage of USDT is that it has been adopted since 2014. So that it has become a cryptocurrency pair that is used widely in various crypto markets in the world. This makes it easy for traders to buy and sell cryptocurrencies with USDT pairing.
For example, USDT as a pair in buying Bitcoin will appear as BTC/USDT, as well as Solana to SOL/USDT, Ehereum to ETH/USDT, Cardano to ADA/USDT and so on.
That is, the user buys BTC using his USDT from his wallet, as well as when the user sells BTC, he will get his USDT back following the BTC price at the time of the sale.
Also read What is USDT and its uses in this article.
What is USDC?
Just like USDT, USD Coin or USDC is a stablecoin that has the same value as the United States dollar or as a digital dollar. USDC was launched in 2018 by Centre, a consortium between Circle Internet Financial (Circle) and Coinbase. Circle is a crypto finance company based in the United States, while Coinbase is one of the largest cryptocurrency trading platforms in the world.
The Center Consortium acts as the regulator of the USDC in terms of the issuance and burning of coins. USDC is issued using an open framework with a membership scheme so as to provide opportunities for other companies to participate in USDC issuance.
Each member or participating company must comply all the rules and promote strict transparency as a requirement. With this scheme, although a third party plays a role in issuing USDC, the full power over any decisions remains with the Center.
How USDC Works
As a digital dollar, USDC uses the Ethereum blockchain with the ERC-20 token standard. USDC is also operated on top of several advanced and innovative blockchains such as Solana, Stellar, Avalanche, TRON, Algorand, Flow and Hedera. The availability of USDC across multiple blockchains allows developers and users to innovate and more easily access those digital dollars.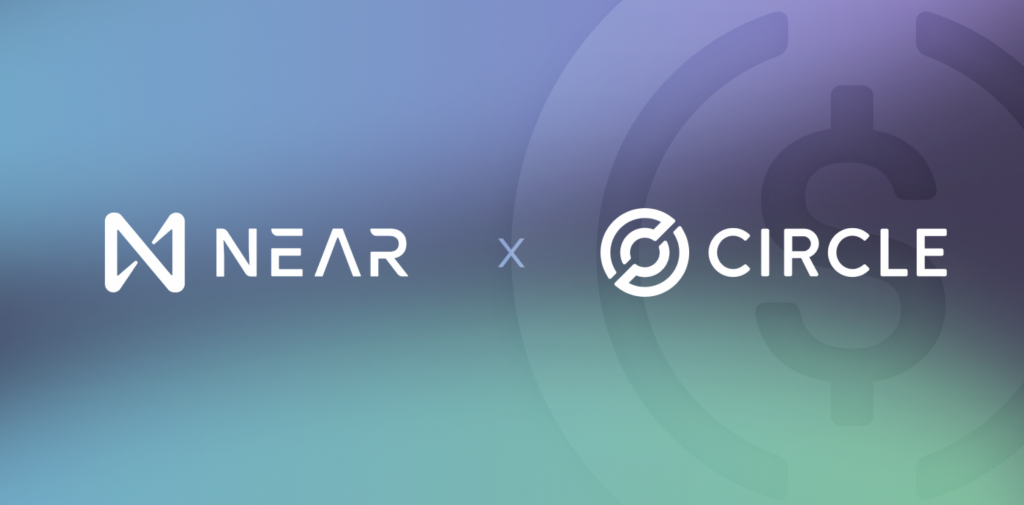 Read also What is Ethereum?
As a stablecoin that uses blockchain technology, USDC also runs a mint and burn token system on issuer accounts. When a user wants to convert USD for USDC, the issuer account will execute a multiple of commands with the Center network to issue or mint USDC equal to the amount of USD converted.
It's the same when a user wants to convert USDC into USD. The issuer account will provide an amount of USD equal to the amount of USDC exchanged from the reserve fund. Then, the USDC received by the issuer's account will be withdrawn from circulation or burned.
On crypto exchange platforms, when a user requests to convert USD to USDC, the crypto exchange will provide the user with USDC from its stock by swapping. However, when large amounts of USD to USDC are exchanged, the crypto exchange will use its Circle account to mint USDC.
USDC Advantages
The price of 1 USDC is equal to 1 USD. To ensure price stability, USDC has a 100% backed by cash and short-term US government treasuries. This is the most liquid reserves and one of the advantages of USDC over other stablecoins.
Another advantage is the transparancy of the availability of USDC reserve balances. Each mont Grant Thronton LLP, the largest audit, tax and advisory firm in the United States assure USDC reserves. You can view the attestation report on Circle's official website.
Issuance of USDC by the Center is also in compliance with United States government regulations. USDC reserve fund management is considered safe because it is managed by leading US financial companies such as BlackRock and The Bank of New York Mellon (BNY Mellon).
In addition, Circle has also collaborated with important parties in the widespread use of USDC, such as with Visa. In March 2021, Visa payment network allows USDC for transactions.
Circle also cooperates with other countries. On November 2020 then, Circle worked with the governments of the United States and Venezuela to deliver aid to Venezuelans. This aid happened in the midst of unstable political conditions, high inflation and the spread of the Covid-19 virus in Venezuela.
Venezuelans get USDC through the Airtm digital wallet and converted into AirUSD (Airtm's stablecoin). They can withdraw AirUSD at local banks, sent to other users and even spent online anywhere using the Airtm virtual debit card.
USDT vs USDC
After knowing what USDT and USDC are, it can be seen that both are stablecoins that have the same value as the United States dollar in a 1:1 ratio.
Both can also be used as a means of payment that is fast and stable in value, and can be a digital asset that is protected from price volatility in the crypto market.
The difference between the two stablecoins is the company that issued them. USDT is issued by Tether Limited, while USDC is issued by Centre, the consortium between Circle and Coinbase.
Based on the composition of its reserves, USDT has reserves in the form of cash and several other investment assets, while USDC has reserves in the form of cash and short-term government bonds which more liquid and safe.
In addition, the amount of Tether's reserve balance was controversial due to the irregular attestation process and frequent changes of audit institutions since its establishment in 2014. This raises the question of whether the number of tokens in circulation is equal to the total reserve balance of Tether.
However, in August, Tether collaborated with Binder Dijker Otte Italia (BDO Italia) to check the balance of Tether's reserves to provide financial transparency to investors.
Previously, Moore Cayman(28/1/21), Deltec Bank (1/11/18), Freeh Sporkin & Sullivan LLP (1/6/18) and Friedman LLP (28/9/17) were confirming the Tether reserve balance.
On the other hand, since USDC launched in 2018, USDC through Circle has been audited by Grant Thronton regularly every month and has complied with the United States government's financial regulations.
By following all United States government regulations, Circle says that USDC is the most trusted and most compliant stablecoin of government regulations. Unfortunately, however, such compliance poses a risk for USDC. The Centre can carry out all government rules even if the rules are widespread.
As a centralized stablecoin, Centre may also freeze USDC account in its jurisdiction or at the request of the US government. It means that USDC is not censorship-resistant because it can intervere in financial activities.
Fun fact
In last 2020, at the request of law enforcement the US government, the Centre has frozen a USDC account worth 100 US dollars. Then, last August, the Center also froze several accounts involved in transactions on Tornado Cash amounting to 75,000 USDC. As of this writing (30/9), the Centre has frozen its 85 wallet addresses. Meanwhile, Tether, as a competitor, has frozen its 678 wallet address USDT on the Ethereum network.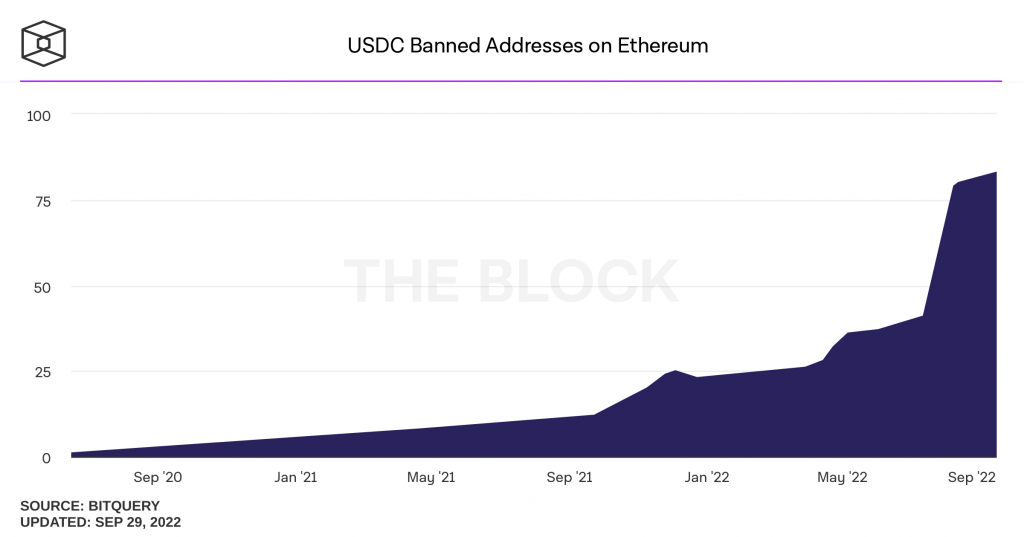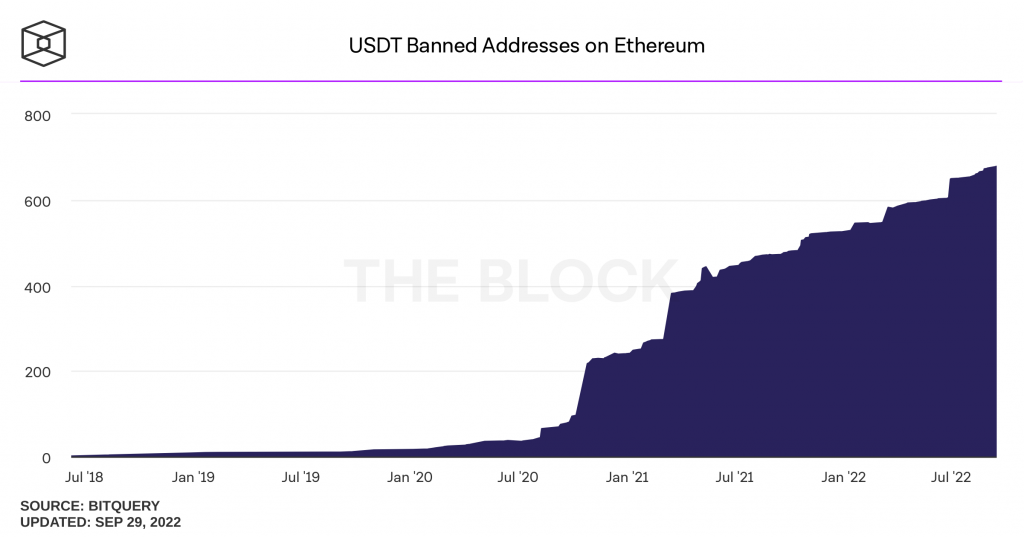 USDT vs USDC
| | | |
| --- | --- | --- |
| | USDT | USDC |
| Issuer | Tether Ltd | Centre Consortium (by Circle) |
| Year issued | 2014 | 2018 |
| Rank* (October 2022) | 3 | 4 |
| Market cap* (October 2022) | $68.3 bilion | $46 bilion |
| Price peg | 1:1 US dollar | 1:1 US dollar |
| Reserves | Cash & cash equivalents & other short-term deposits & commercial paper, corporate bonds and other investments | 100% backed by cash and short-dated U.S. |
| Audit | Irreguler | Reguler (monthly) |
*According to Coinmarketcap
Conclusion
USDT and USDC have their respective advantages. You can transfe and trade them widely and can be counted easily as digital assets because their value is the same as fiat currency.
Both are also available as pairing on exchanges which make it easy for traders to buy and sell cryptocurrencies so they don't lose momentum when crypto prices are rising or falling.
USDT and USDC can also be used as savings in the form of digital dollars in your digital wallet but not with the aim of making profits because their values are relatively stable. Another alternative to benefit from stablecoins is to allocate USDT or USDC to the crypto exchange in the Earn feature with up to 5% per year in the Pintu app.
Buy USDT and USDC on Pintu
You can also start investing and buying USDT and USDC coins on Pintu app. Through Pintu, you can buy USDT and USDC and other crypto assets in a safe and easy way.
In addition, Pintu application is compatible with various popular digital wallets such as Metamask to facilitate your transactions. Let's download the cryptocurrency application on the Play Store and App Store!
References