Reading Time:
7
minutes
Catching up on updates about the crypto industry can be a struggle. Just when you started to understand a project, a new one comes up. The same can be said for NFTs, or non-fungible tokens, that have been a thing for a while now.NFT basically has many utilities and can be used for many things. However, NFT in the form of digital art is one of the areas of the crypto industry that has received the most attention and grown rapidly in recent years. And it appears that new NFT projects come and go so quickly that it is difficult to keep track of what is going on. Is it possible to profit from investing in NFT? How do you go about selecting a potential NFT project? We will discuss this further in this article.
Article Summary
😎 Non-Fungible Token (NFT) is a digital asset that represents a valuable item with a value that cannot be replaced or exchanged. Each NFT has transaction log data about who created it, price, and ownership history.
💵 Unlike bitcoin (BTC) or ether (ETH), NFT artwork cannot be resold immediately. As a result, before purchasing, make sure you really like the art and learn about the project's team, vision and mission, and price movements.
📊By the end of 2021, the NFT market for digital artworks reached a value of $41 billion, according to data by blockchain company Chainalysis.
🖼 As of January 2022, users of Twitter Blue (a paid Twitter service) can set their NFT as a profile picture. The profile picture of the NFT user will be displayed in a hexagonal shape and can be seen by all Twitter users.
What makes NFT artwork so popular?

Non-Fungible Token (NFT) is a digital asset that represents a valuable item with a value that cannot be replaced or exchanged. Each NFT has transaction log data in blockchain. This data contains the creator, price, and ownership history.
NFT then thrived as proof of ownership of digital artwork, and owners became part of the NFT community, with many of them using their favorite NFT as their social media profile picture. According to blockchain data company Chainalysis, the NFT market for digital artwork reached a value of $41 billion by the end of 2021.
Initially, most NFT artwork was created in the Ethereum ecosystem, with Opensea being the most popular NFT marketplace. However, as they have grown in popularity, platforms such as Solana and Cardano have also become the most widely used blockchain for NFT, as a less expensive alternative to Ethereum. The following are some of the factors that have contributed to the growing popularity of NFT.
Also read: What is NFT?
1. NFT digital artwork as an investment

Digital art NFTs as an investment began to attract a lot of worldwide attention when financial services firm Visa purchased "CryptoPunk," one of the thousands of NFT-based digital avatars, for nearly $150,000 in Ethereum in August 2021. Quoted from CNBC, Head of Crypto at Visa, Cuy Sheffield, said that NFT will play an important role in the future of retail, social media, entertainment, and commerce.
Apart from Visa, support from world celebrities has also increasingly popularized NFT among the general public. Justin Bieber reportedly bought the NFT Bored Ape Yacht Club for $470,000 earlier this year. The Bored Ape purchased by Justin Bieber has a diamond-studded smile and a headpiece that has a rarity rating of under 1%, making it highly valued.
2. NFT integration on social media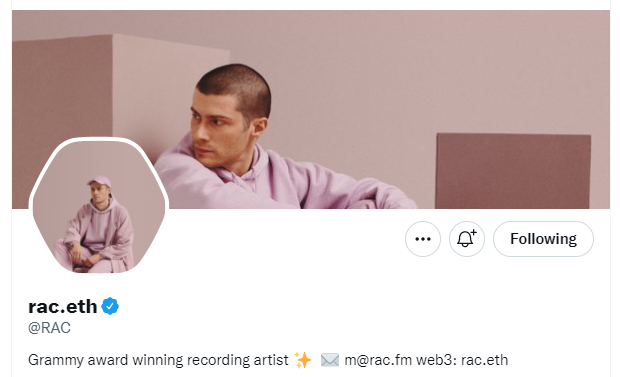 As of January 2022, users of Twitter Blue (Twitter's paid service) can set their NFT as a profile picture. The user's NFT profile picture will be displayed in a hexagonal shape and will be visible to all Twitter users.
Thousands of Twitter user profile pictures turned from circles to hexagons when the social media app announced its support for NFT. Meanwhile, Facebook and Instagram are also reportedly working on a feature that will allow users to display NFT as part of their profile.
💡 OpenSea has seen a significant increase in sales volume and visitor numbers since integrating NFT on Twitter. NFT's sales volume at Opensea surpassed an all-time high of $1.9 million on February 3, 2022. In addition, Opensea received more unique visitors than ever before, with over 356K users in just January.The rapid development of NFT in Indonesia
3. The rapid development of NFT in Indonesia
NFT in the form of digital art in Indonesia has grown rapidly since 2021. Not only in the Ethereum ecosystem many Indonesian artists also market their NFTs on platforms such as Solana and Tezos. However, NFT's popularity in Indonesia reached the mainstream community when Ghozali, a student from Semarang, Central Java, managed to sell his selfie collection on Opensea, with one of them selling for more than 1 ETH (or around IDR 38 million). Ghozali reportedly profited more than Rp. 13 billion from the sale of his NFT.

Furthermore, one of the NFT projects from Indonesia that received a lot of attention earlier this year was Karafuru, a collaborative art project created by the Museum of Toys, the Urban Sneaker Society, and an Indonesian artist named Willy WD.
Karafuru is Indonesia's most expensive NFT, with prices ranging up to 4 ETH (Rp160 million as of February 2022). NFT Karafuru was also purchased by celebrities such as Brooklyn Beckham, and this NFT collection also took first place in OpenSea's Top Collections Over the Last 7 Days during its launch week in February 2022.
So, what should you look for when selecting an NFT project?
When you want to buy a product or another investment instrument, it is still important to take the time to study the asset you want to buy to determine whether the price is in line with its value. Consider the following points as a starting point.
1. Do you like the project?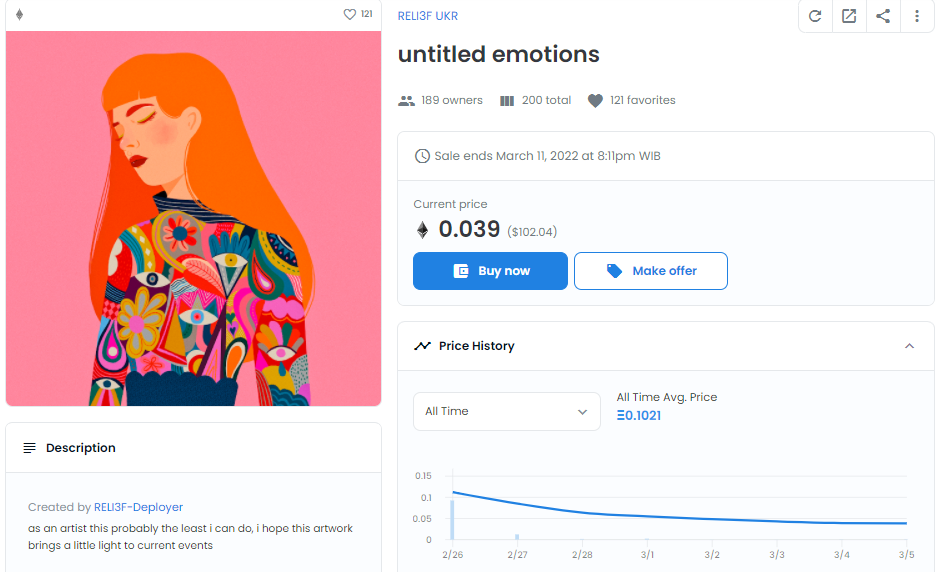 Many people buy NFT artwork as an investment. However, before purchasing, you should be aware that, like a painting or artwork that has a physical form, NFT cannot be cashed back immediately. As a result, one of the first things to consider is whether you have a personal interest in the artwork.
2. The founder and the team
The team behind an NFT project played a huge role in its success. It is important to understand that when you invest in NFT, you are actually investing in the person or team behind the project. Therefore, you should consider whether the work created is what you really want to support.
A good project will also provide clarity about the background, what they want to aim for and how they will achieve it. Again, ask yourself if the project chosen is the work you want to support.
3. Roadmap and Vision
A whitepaper is a document that outlines the goals and strategies of the NFT project you are considering, and it can be used to assess the project's long-term potential. The roadmap for NFT typically includes key project milestones, short and long-term goals, and marketing and growth plans. Make sure you read the project's whitepaper before purchasing an NFT.
4. Social Media
A project that lacks visibility will lose credibility. What needs to be measured is not only the number of followers who support a particular project but also their activity on social media. Pay attention to the engagement and activity of the founders and followers on social media in addition to the number of followers on their social media accounts.
5. Community
Many NFT markets are truly community-driven. A good NFT project will have a healthy community following them. NFT is more than just owning art; most owners consider themselves to be members of the community. The Bored Ape Yacht Club is a prime example of this effect, in which people with their NFT feel a part of something and proudly display it.
6. Sales volume and price movement
One of the most important factors to consider when selecting an NFT project is its growth and sales volume. Has the number of NFTs sold and the value of the project you're considering increased in recent months? Below is an example of how to measure sales volume and price movement on Opensea.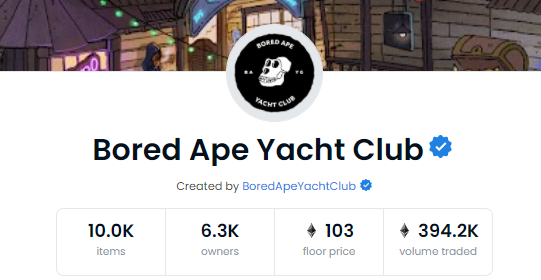 When you open the Bored Ape Yacht Club collection on Opensea, you can see the number of NFT holders and the lowest price for the NFT sold, as well as the total transaction volume in ETH. You can take this data into consideration before buying. You can then click the "activity" button and see in more detail the NFT transaction volume as shown below.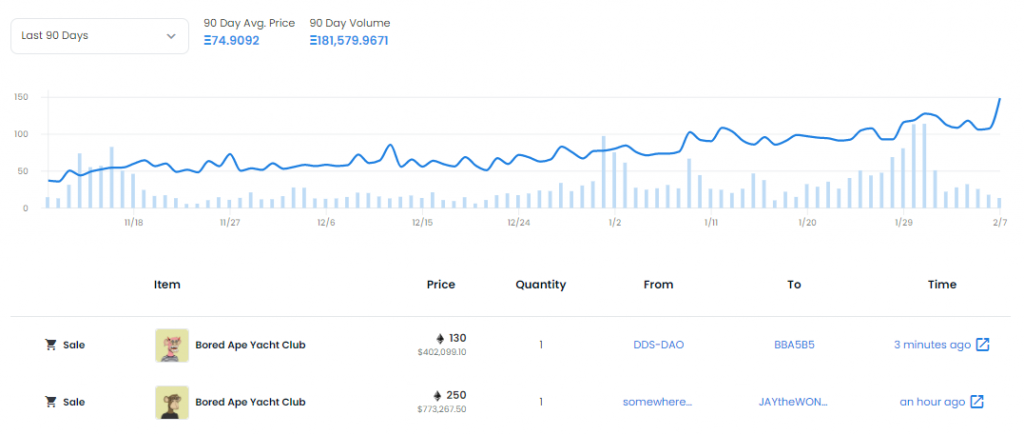 In addition to the overall upward trend in collection prices, you can also see the activity and price movements of each NFT. You can also see properties that show the components present in each NFT, which distinguishes the character of each item. Here is an example.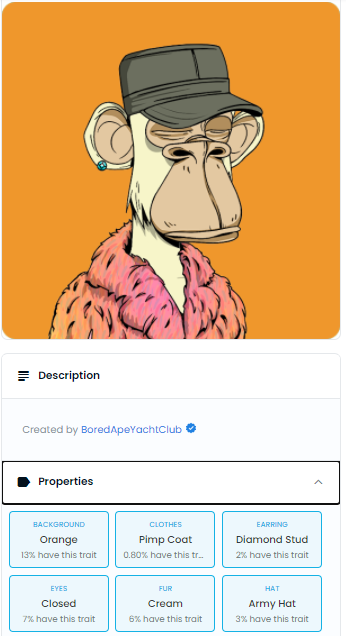 Choosing an NFT from thousands of available options might make you confused. One way to see the value of an NFT is from the aspect of rarity. Like the NFT example above, it has several components that you can pay attention to and assess whether the price offered is in accordance with the scarcity. The more rare components (less than 1%), the more expensive it will usually be.
Reference