Reading Time:
8
minutes
The massive development of the NFT market and decentralized applications in recent years has driven new innovations in blockchain technology. One of them is Flow, a blockchain that is popular in NFT marketplaces such as NBA Top Shot, NFL All Day, and UFC Strike. Additionally, Flow is an Instagram-compatible blockchain, allowing users of the platform to showcase their NFT collections in their feeds.
Transaction validation speed, low fees, and ease of use for developers are some of the things that make Flow stand out from other blockchains. To find out more about what Flow is, how it works, what you can do with FLOW tokens, and what the future of Flow is, read the following article.
Article Summary
📢 Flow is a layer-1 blockchain created to make it easier for developers to build various Web3 applications. The quick transaction validation, low fees, and developer-friendly technology are some of the advantages of using Flow.
🏢 Flow is created by Dapper Labs, which has previously successfully developed Cryptokitties, one of the pioneers of blockchain-based games.
💡 There are currently more than 300 projects being developed on Flow blockchain, including big names like Instagram, Ticketmaster and OneFootball.
What is Flow?
Flow is a layer-1 proof-of-stake blockchain launched by Dapper Labs in 2020. Dapper Labs was previously known for successfully developing CryptoKitties, which is one of the pioneers of NFT and blockchain-based games.
Launched in 2017 on the Ethereum blockchain, CryptoKitties grew so rapidly that it created a bottleneck. This is what motivated Dapper Labs to create its own blockchain, as Ethereum at that time could only process 30 transactions per second.
Flow blockchain is known for its fast, low-cost, decentralized and developer-friendly transaction validation process. Flow is also designed for Web3 applications that require an attractive user experience such as for game, NFT, metaverse and decentralized finance.
Read What is Web3
[Dapper Labs is a Canada based blockchain company specializing in making video game and NFT. Dapper Labs was founded by Roham Gharegozlou, Dieter Shirley and Mikhael Naayem in 2018]
Several projects built on the Flow blockchain are focused on gamefi and NFT such as NBA Top Shot, NFL All Day, UFC Strikes and others. According to Flowverse, there are currently more than 300 projects being developed on Flow blockchain. Users can use Dapper Wallet and other wallets to make various transactions on these Flow projects.
To support the blockchain ecosystem, Flow launched the stablecoin Flow USD (FUSD) which is pegged to the US Dollar with a 1:1 value ratio. FUSD is used to facilitate payment transactions for developers in building systems on the Flow blockchain. In launching FUSD, Flow teamed up with Prime Trust, a US-based financial infrastructure company. However, the stablecoin used is not only FUSD. Flow also supports the use of USDC in its network.
Read more about What is Stablecoin
How Does Flow Work?
As mentioned above, Flow is a blockchain that uses proof-of-stake (PoS) consensus mechanism. Blockchain with this consensus uses validators (which act as nodes) to executes and validate transactions.
However, the validation process on blockchain Flow is different from most other PoS blockchains. This is because Flow has a multi-node system that divides the validator's work into 4 roles, as follow:
Collection node : collect transactions and increase efficiency
Consensus node : determine the presence and order of each transaction
Execution node : process transactions
Verification node : ensure the execution node perform appropriately.
On a traditional blockchain, nodes store all data and execute the entire transaction validation process themselves into blocks. On Flow, the task of nodes is divided into four parts with the functions mentioned above and implements a vertical separation of work. This term is known as pipelining.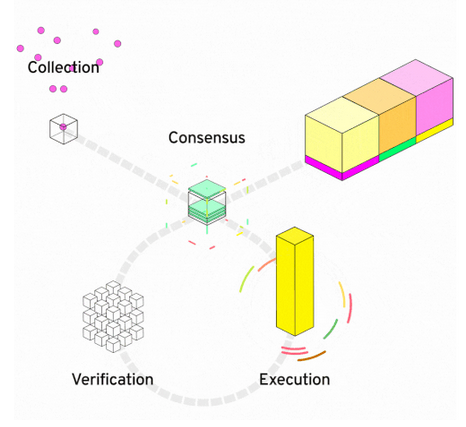 When a transaction occurs, each node only performs one validation stage so that they focus on their respective tasks. This can increase efficiency at each stage of transaction validation. The system also allows Flow to scale thousands of times greater throughput at lower costs.
Flow applies this multi-node system to overcome the scalability problems experienced by early generation blockchains such as Ethereum.
To run the function as a node, each node must stake FLOW coins according to the type of node as follows:
Collection node : 250.000 Flow
Consensus node : 500.000 Flow
Execution node : 1.250.000 Flow
Verification node : 135.000 Flow
In addition to using multi-nodes, Flow also applies a new cryptographic technique, namely Specialized Proofs of Confidential Knowledge (SPoCKs). This technique contains specific and unique information for each node and cannot be forged or copied.
Read Understanding Node and Its Function in Blockchain
What Makes Flow Unique?
1. Developer-Friendly Programming Language
Flow uses the Cadence programming language which is considered easy for developers. Cadence introduces several new smart contract programming features that ensure code written is safe, clear and easy to build.
Interestingly, anyone can experiment and try to learn Cadence through Flow Playground as shown in the image below.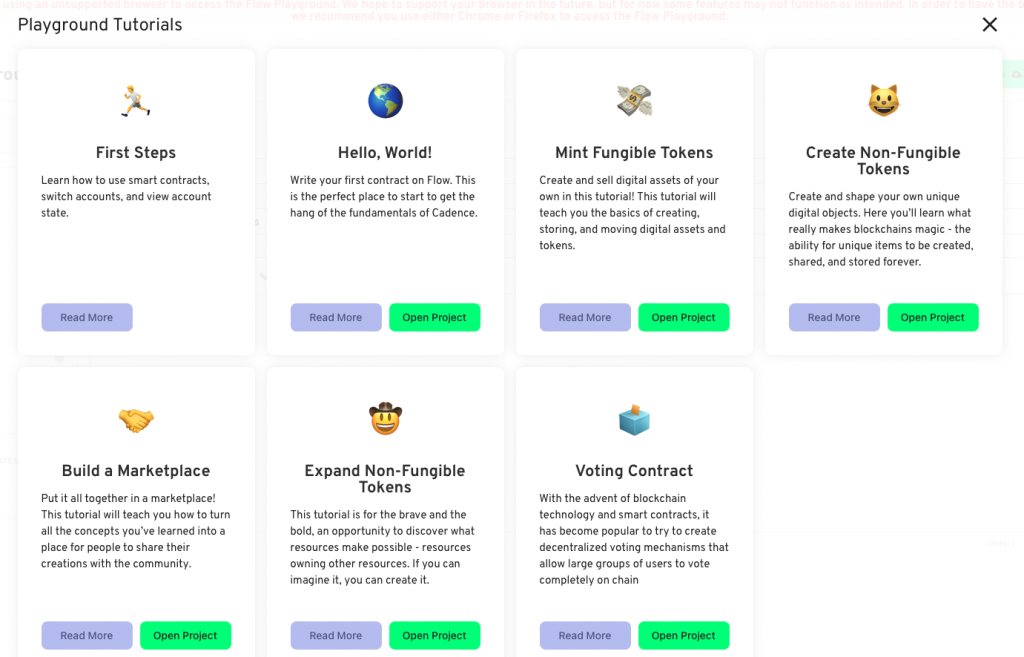 On the platform, users can learn how to use smart contracts, create NFTs, build marketplaces, and how to create tokens. Cadence is a resource-oriented programming language that was successfully developed by Dapper Labs.
2. Upgradeable Smart Contract
The obstacle that is often found by developers is when the smart contract that has been implemented cannot be changed. On Flow, developers can update their smart contracts before they are permanently implemented.
One of the advantages of using Flow is that smart contracts can be launched in beta first so that developers can modify or update the code already created. The user will be made aware of this procedure and can choose to wait until the update is finished. The programmer can launch his smart contract permanently once the upgrade is finished. But once code is permanently logged, it cannot be altered or withdrawn from the platform.
Products Built on the Flow Blockchain
NBA Top Shot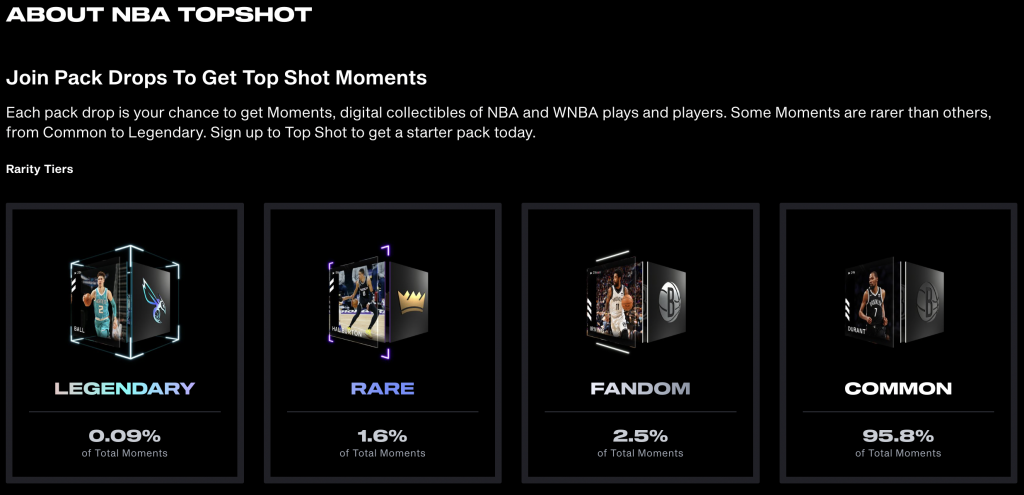 NBA Top Shot is a collaboration between NBA and Dapper Labs in October 2020. NBA Top Shot is an NFT digital card that showcases memorable and epic basketball moments. Momentary video highlights are divided into four categories: common, fandom, unusual, and legendary. NFT NBA Top Shot featuring Le Bron James video sold for $387,600 in Apri 2021!
NFL All Day
Just like NBA Top Shot, NFL All Day is a digital card that can be collected or traded. NFT NFL All Day contains special moments for American Football fans. To purchase the NFT, users can use fiat money, credit cards as well as cryptocurrencies (FLOW, ETH, BTC, BCH, DAI and USDC). NFL All Day was launched by Dapper Labs in late 2021.
UFC Strike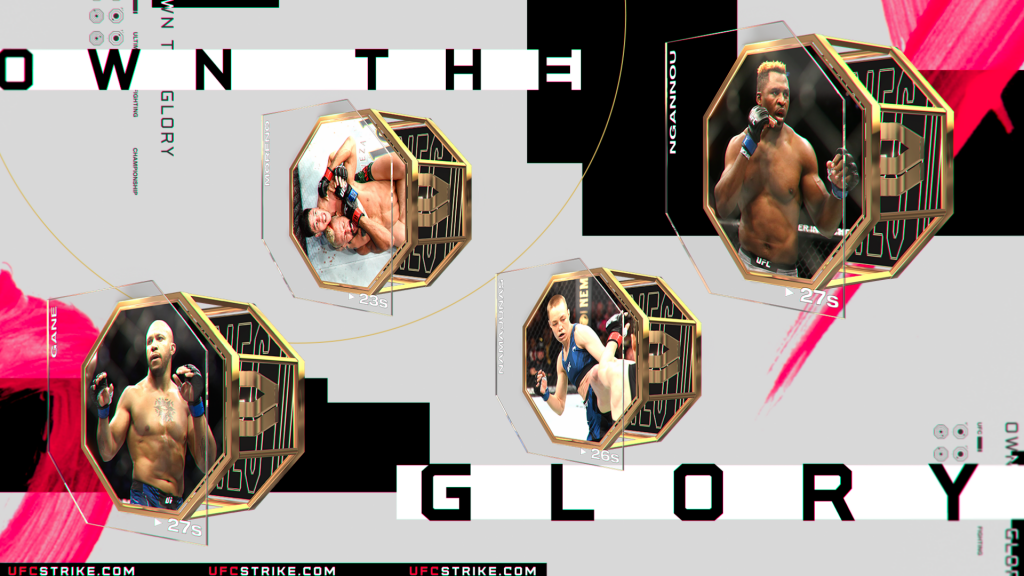 In January 2022, Dapper Labs together with the UFC launched NFT UFC Strike. This NFT contains moments and highlights of the epic Mixed Martial Arts (MMA) sports video. The actions of big names such as Francis Ngannou, Amanda Nunes and even Kamaru Usman can be collected and traded by fans. With powerful audio and video content, NFT UFC Strike is designed to commemorate and capture historical moments of UFC sport.
Flow Partnerships
Instagram
Additionally, Flow and Instagram collaborated to enable users of the social media platform to display their NFT collections on their feeds. To use the feature, users need to connect Dapper Wallet to Instagram and select Digital Collectibles in the profile menu. This feature is planned to be available in more than 100 countries.
Ticketmaster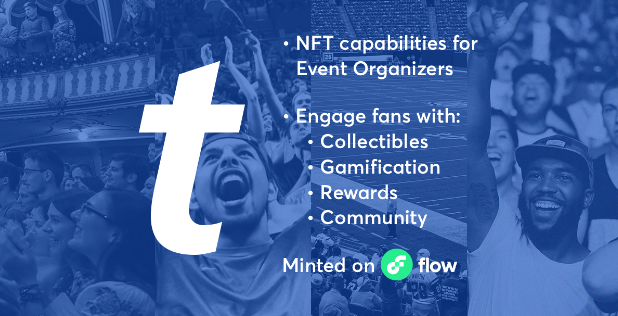 Ticketmaster, a ticket distribution and sales company from the United States has released a feature to help the event organizer to create NFT for tickets sold on the Ticketmaster platform. This is designed to offer new experience to the fans, including ownership of digital assets, community participation, loyalty rewards and many more. According to Dapperlabs.com, there are already over 5 million NFT assets that Ticketmaster has minted for organizers on the Flow blockchain. Previously, Ticketmaster and Flow teamed up to mint 70,000 NFT commemorative tickets for Super Bowl LVI.
Onefootball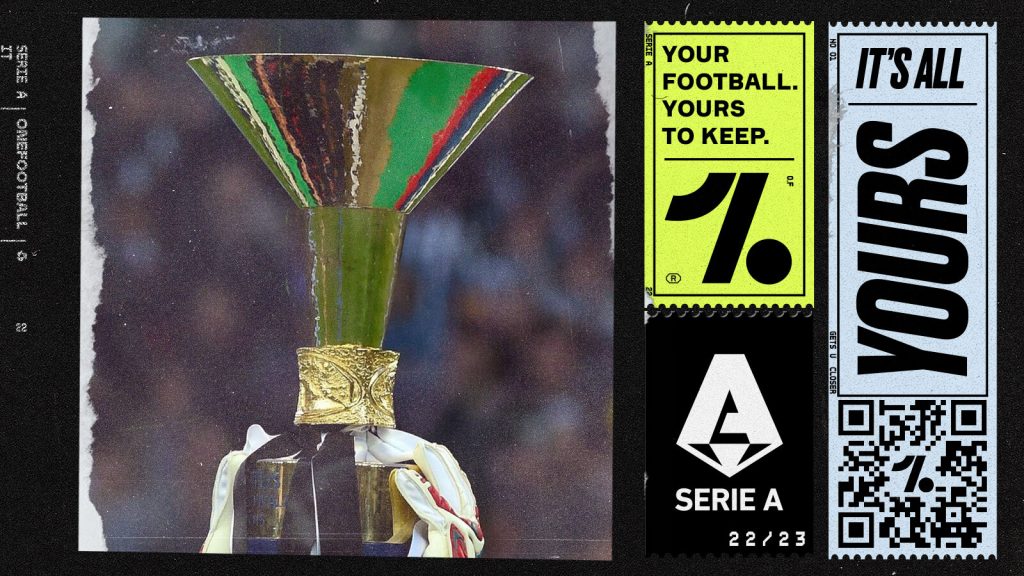 One of the largest football sports media in the world, OneFootball, collaborated with Lega Serie A in launching a digital collection in the form of NFT. This NFT is available on the marketplace Aeria by OneFootball which is built on the Flow blockchain. In this NFT, users can collect historical moments from Serie A football legends such as Maradona, Canavaro, Del Piero, and other great legends.
Cryptokitties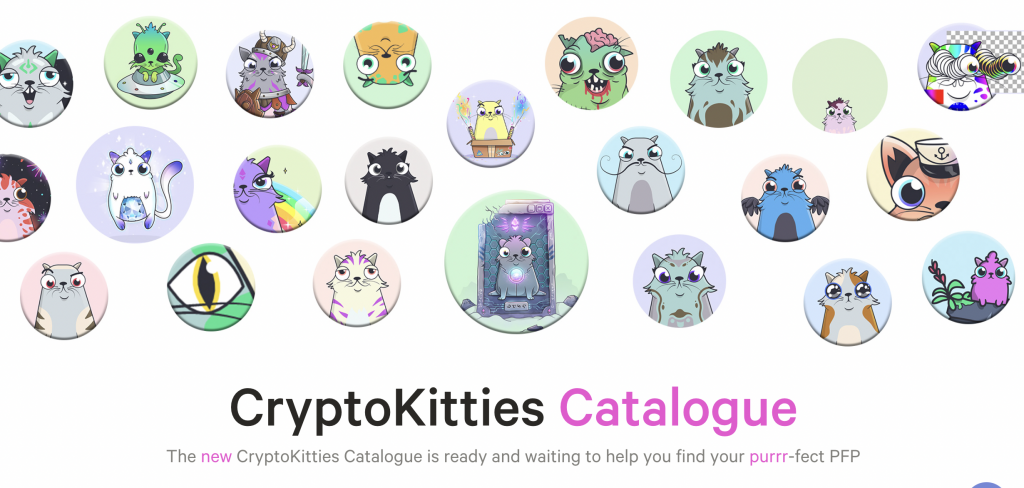 Cryptokitties is a first generation Play to Earn (P2E) game blockchain that created on the Ethereum blockchain. This game was launched in 2017 by Axiom Zen. In this game, players can raise and breed pets in the form of NFT. Players can also buy and sell the NFT on the marketplace. Cryptokitties was taken over by Dapper Lab from Axiom Zen (parent company of Dapper Labs) in 2018 and will soon migrate to Flow blockchain.
Flow as Investment Asset
As seen in the annual chart below, FLOW prices are in a downward trend and move sideways when entering the month of June 2022. This condition is influenced by Bitcoin price movements which have also decreased in price since the beginning of 2022 following global market conditions.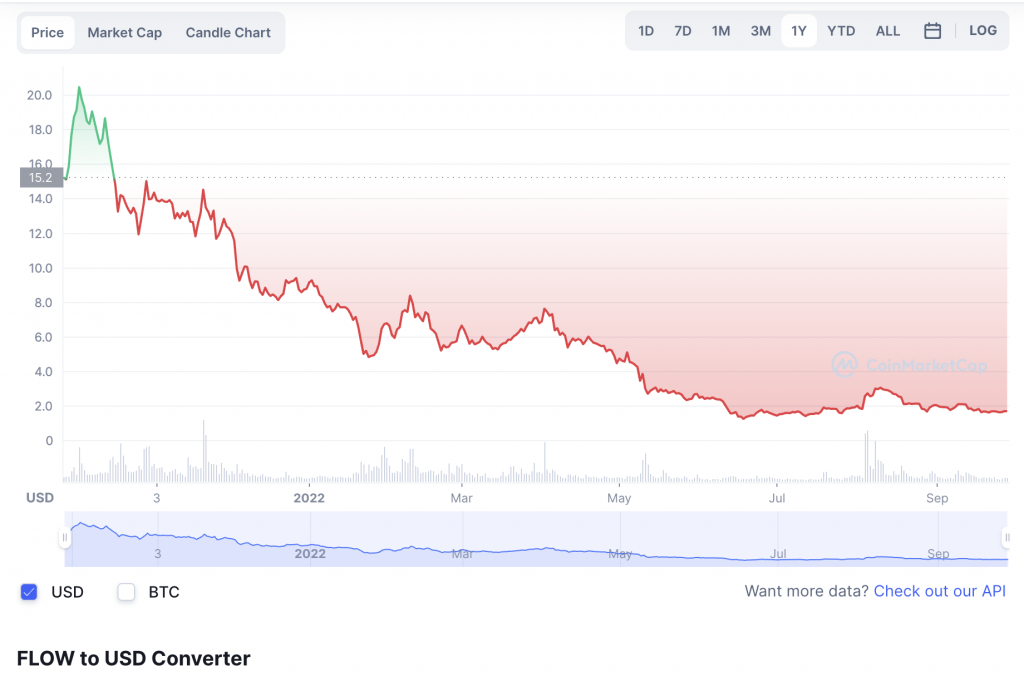 According to Coinmarketcap, FLOW is ranked 32nd with a market cap of $1.75 billion and has a circulating supply of 1.04 billion FLOW. Currently, as of September 27, 2022, the FLOW price reaches $1.69 with a trading volume of $44.881.137. FLOW once reached the highest price or All Time High (ATH) on April 5, 2021, with the price of $44.77.
When FLOW was launched, 1.25 billion FLOW were created and distributed to FLOW holders with a share of 32% for ecosystem development, 20% for Dapper Labs, 18% for the developer team, 11.1% for large backers, 10% for the community, and 8.9% for small backers.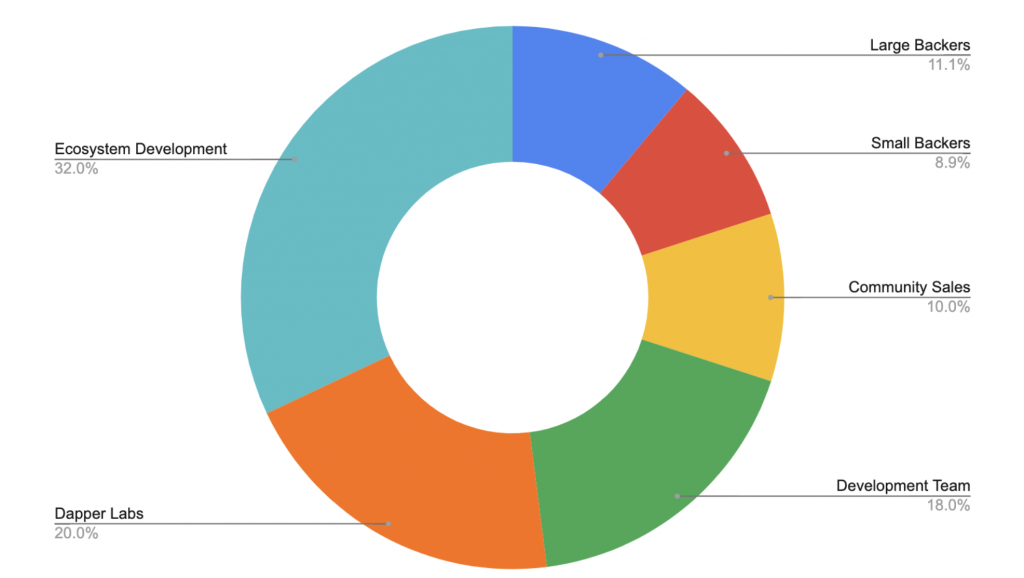 With the fast and easy-to-use Flow blockchain, it has successfully collaborated with many gamefi and NFT companies. In addition, Flow also collaborates a lot with important parties such as the NBA, UFC, Instagram, Ticketmaster, OneFootball, and other big parties. With these fundamental values, FLOW's future is worth paying attention to.
Where to Buy Flow
You can start investing and buying Flow coins in Pintu app. Through Pintu, you can buy Flow and other crypto assets in a safe and easy way.
Pintu is compatible with various popular digital wallets such as Metamask to facilitate your transactions. Download Pintu cryptocurrency application on the Play Store and App Store! Your security is guaranteed because Pintu is regulated and supervised by CoFTRA and Kominfo.
References:
Flow, Flow Primer, Flow Website, diakses pada 6 September 2022
Toshendra Kumar Sharma, Introducing Flow: The New Blockchain for Open World, Blockchain Council, accessed on 6 Septembe 2022
Erik Rosenberg, Flow Cryptocurrency (FLOW) Explain, The Balance, accessed on 6 September 2022
Langston Thomas, A Guide to NBA Top Shot NFTs: Videos Are the New Trading Cards, NFT Now, accessed on 6 September 2022
Coin Bureau, Flow: Any Potential?! This You Need to Know!, Youtube, accessed on 7 September 2022
Andrea Santillo, Apa itu Cryptokitty, Crypto Valuta, diakses pada 7 September 2022.
Soctypt, Enter The Flowverse, Messari, accessed on 13 September 2022
Ananda, What is Flow blockchain and how does it work?, Blockcrunch, accessed on 20 September 2022