Reading Time:
6
minutes
The continued decline in the price of Bitcoin and crypto-assets over the past few months raises many questions and concerns. Moreover, Bitcoin was often referred to as an inflation hedge with a limited number of only 21 million coins.
What exactly caused the drastic decline in Bitcoin and crypto prices since the end of last year? We will discuss it further in this article.
Article Summary
📉 Since recording an all-time high in November 2021, the price of Bitcoin has continued to decline and moved in the range of US$20,000 or has fallen by 70% from US$68,000 late last year.
👨‍💻 Not only Bitcoin and other crypto assets are experiencing a drop, but the shares of technology companies such as Facebook and Netflix also experienced a decline in the price of 45% and 68% in this period.
⚠ One of the factors causing the drop in the price of Bitcoin and also technology stocks was the policy to increase interest rates by the Fed (Central Bank of the United States), which aimed to contain inflation. However, this policy will increase loan interest rates and it is feared that it will hamper the growth rate of corporations, especially technology companies.
💥 The geopolitical situation with the Russian invasion of Ukraine, and fears of a recession following rising interest rates also contributed to the decline in crypto and stock prices.
🌖 Not only that, LUNA and UST which crashed at the end of May 2022 further reduced investor confidence in crypto and helped cut the crypto market capitalization.
What are the Factors Affecting the Decline in Crypto Prices?
Since the soaring price of Bitcoin in early 2021, the number of Bitcoin and crypto-asset investors in Indonesia has continued to grow. Data from Bapebbti shows that the number of crypto investors in Indonesia was in the range of 12 million as of February 2022, from 5.5 million in the previous year. This figure far exceeds the number of registered stock investors of 8.1 million as of February 2022.
The price of Bitcoin which has doubled from the range of US$27,000 at the end of 2020 to US$64,000 in mid-2021 was one of the factors that has triggered an increase in the number of crypto investors in Indonesia. Coupled with the emergence of various crypto projects including L1 tokens such as Cardano (ADA) whose value soared to 2,600%, and also gaming tokens such as Axie which rose to 4,600% by mid-2021.
Although it had dropped back to the range of 31,000 US dollars in mid-2021, Bitcoin again scored an all-time high in November 2021 with a price reaching 68,000 US dollars.
However, since late November 2021, the Bitcoin price has continued to decline. As of early June 2022, Bitcoin is moving in the price range of US$30,000 or has fallen by 40% from an all-time high in November 2021. Not only that, the overall market cap of crypto has decreased to 1.22 trillion dollars.
The following are some of the reasons behind the drop in crypto prices this time.
1. The Fed's Policy Against Inflation and Rising Interest Rates
The Federal Open Market Committee (FOMC) on May 4 announced an increase in interest rates of 50 basis points, or 0.5%. This is the second of seven rate adjustments expected to be announced this year. In March, the Federal Reserve raised its benchmark interest rate by 25 basis points, or 0.25%, which was the first increase since 2018.
Since the Fed's announcement to raise interest rates, the stock and crypto markets have been met with mixed reactions. The pressure on equity and crypto markets is feeling pretty strong, with Bitcoin losing around -6.5% of its value on May 7, 2022.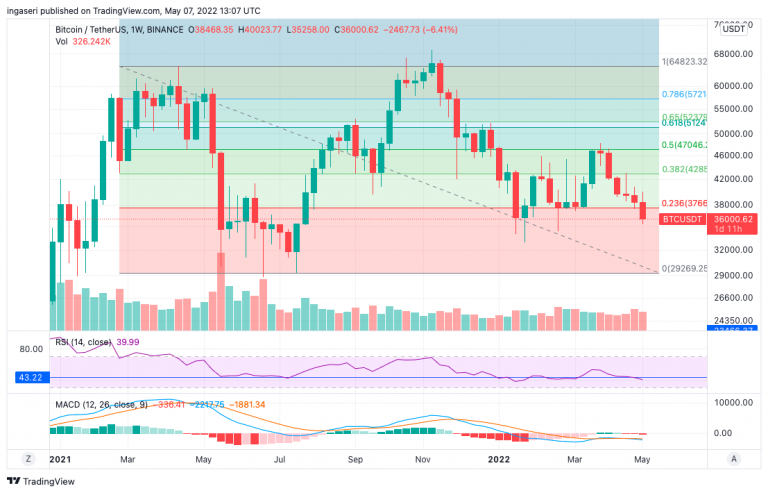 💡 Why is it necessary to increase interest rates to curb inflation? By raising interest rates, borrowing and spending will slow down, so the circulation of money will decrease and reduce inflation. However, with rising borrowing costs, economic growth will slow down and threaten employment.
2. High correlation to Equity Market
Currently, the crypto market is highly correlated with the equity markets, especially the NASDAQ. Thus, negative equity market movements make the crypto market sensitive and down as well. For years, Bitcoin was considered a hedge against inflation. This will not be the case in 2022, however. In January this year, Bitcoin reached its highest level of correlation with the S&P 500 and Nasdaq since 2020.
As US interest rates rise, assets that are considered risky and volatile such as cryptocurrencies and stocks will be under more selling pressure than other assets. For now, the prices of tech and crypto stocks have fallen in tandem.
3. Fears of a Recession
Rising interest rates make borrowing more expensive and help fight inflation by dampening demand, but the "growing fear" that a rate hike will spur a recession by weakening economic growth is one reason for the recent weakness in stocks and crypto markets.
💡 Citing Forbes, the steps the Fed is taking towards a real slowdown or an immediate contraction will be evident in the coming quarters, Andrzej Skiba, Head of Fixed Income at BlueBay Asset Management, said. He further said that the Fed needs to be seen as taking steps when the credibility of fighting inflation is questioned. "[All] that will depend on whether inflation responds quickly enough [to the Fed's policy], he added.
3. Geopolitical Conditions (Russia vs Ukraine)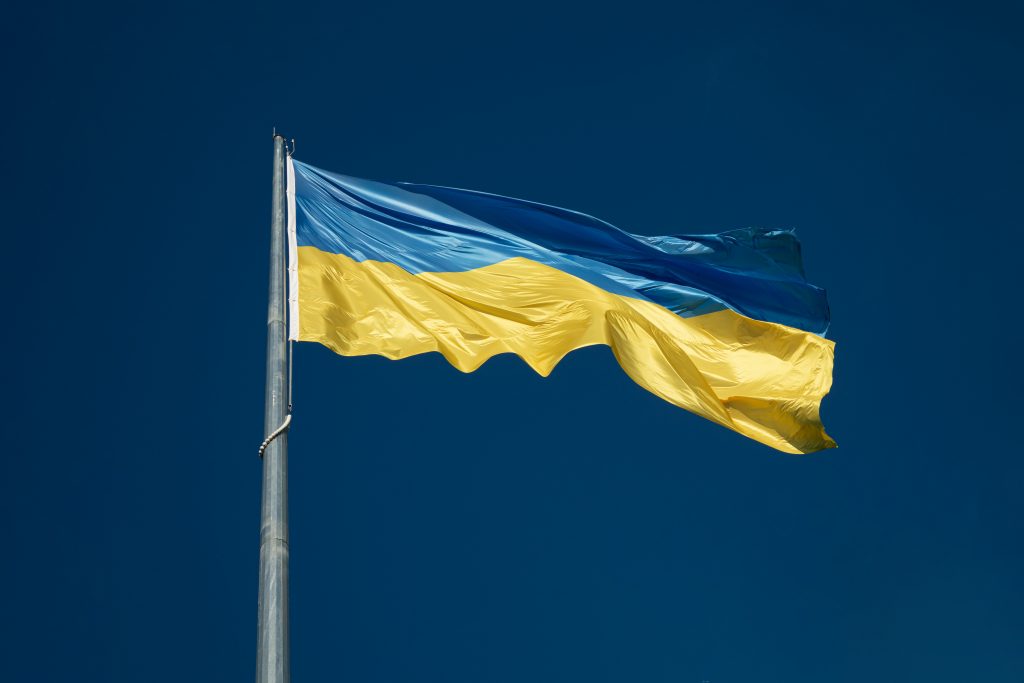 In early June 2022, the World Bank warned that hopes of preventing a recession for all countries were fading as the war in Ukraine continued. The sharp rise in commodity prices has been the most direct economic impact of the Ukraine conflict
The sharp decline in world economic growth is also based on a potential return to "stagflation" – a combination of high inflation and sluggish growth not seen for more than four decades. Fears of a recession will result in a reduced rate of interest to invest in sectors that are considered high risk, such as stocks and cryptocurrencies.
On the first day of the Russia vs Ukraine invasion on February 24, 2022, there was panic in the market and investors were more dominant in avoiding risk by selling risky assets such as stocks and cryptocurrencies. Bitcoin, which is considered a risky investment asset, experienced a significant drop in price and fell to US$34,000 from US$40,000. At the same time, global stocks slumped, while the dollar, gold, and oil prices rocketed higher as investors scrambled for safe-haven assets.
4. LUNA & UST Crash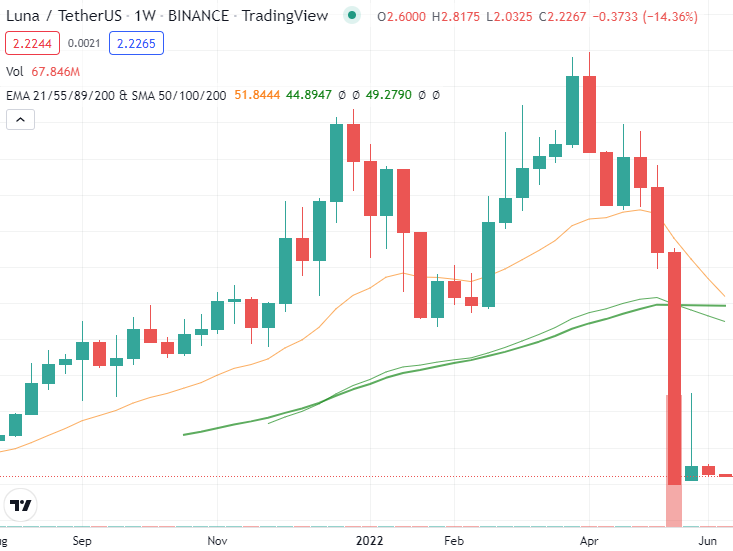 UST, whose value is pegged at 1:1 with the US dollar, fell to only US$ 0.06 as of May 13, 2022. The fall in the price of UST resulted in a decline in the price of LUNA, Terra's "protocol token" which functions to keep the value of UST on par with the US dollar. As of May 13, 2022, several crypto-asset exchange platforms were no longer trading LUNA as its price has continued to fall to only US$0.0002 from US$80 a week earlier.
💡 Previously, LUNA was one of the tokens included in the top 10 market cap according to Coin Market Cap. The fall in LUNA prices caused LUNA's $41 billion market cap to evaporate to just $500 million in just 24 hours.
At the peak of the depeg UST (10-12 May 2022), Bitcoin experienced its first decline to 27,000 US dollars since July 2021. This corresponds to the time when Luna Foundation Guard (LFG) sold around 80 thousand BTC reserves in an effort to overcome depeg. This massive sale brought down the price of Bitcoin and took the entire crypto market with it.
To make things worse, US crypto-asset lender Celsius recently froze withdrawals and transfers between accounts, further fueling fears of a broader downturn in the digital asset market which was already shaken by the LUNA and UST crashes last month.
What is the difference between this bear market and 2018?
If we compare the current situation with the previous bear market conditions, in early 2018, Bitcoin fell 69% from its 2017 all-time high of $19,700 to $6,155 in just seven weeks. The total crypto market capitalization plunged from US$830 billion to US$120 billion by the end of the year. The average company back then was very skeptical and didn't see crypto as an opportunity, and many stakeholders and CEOs viewed the industry as one big scam.
First, the progress of DeFi projects has been very rapid. At the end of the 2017 bull run, only about 100 decentralized applications were launched. Today, there are thousands on Ethereum alone. We are even seeing the emergence of DeFi projects on the Bitcoin blockchain.
💡 With so many utility cases in DeFi today, speculation for quick profits is no longer the main reason investors are getting interested in investing in crypto.
Then the entry of Big Tech into the metaverse industry is also something that cannot be ignored. : Rebranding Facebook to Meta, NFT integration on Twitter, Instagram, and Spotify; Google and Microsoft started their own Web3 research and are actively investing into Web3, are some examples of how large companies have actively entered the industry. Retail brands and fashion giants also their business strategy to Web3. For example, Walmart, Warner Bros., Gucci, Louis Vuitton, and Nike.
References