Reading Time:
5
minutes
As of March 2023, over 20,000 crypto assets are listed on Coinmarketcap. However, not all of these assets are reliable or worth investing in. Therefore, it is essential to do your research before deciding to invest in a crypto project. One of the best ways to understand a crypto project is to read its whitepaper. How can you read a whitepaper to help you make an investment decision on a crypto asset? Let's read the following article.
Article Summary
📄 A whitepaper is a document that describes a project in detail to provide information to readers or potential investors.
🧠 A whitepaper includes essential information such as the project's goals, the problem it aims to solve, the people involved, and how the project plans to accomplish those steps.
⚖️ By learning how to read crypto whitepaper can help you make investment decisions by choosing projects with more significant potential.
What is a Crypto Whitepaper ?
A crypto whitepaper is a summary of a crypto project. It usually describes the problem to be solved, the proposed solution, the technology used, the team involved, and the project roadmap.
You can find a whitepaper on the official website of a crypto project. Alternatively, explanations related to a whitepaper are also usually found in the documentation section of the website. Some crypto projects place the whitepaper in the main menu bar so that it can be found directly by readers or potential investors.
What exactly is the function of a whitepaper? The primary purpose of a whitepaper is to provide detailed information about a crypto project. Moreover, the whitepaper is also used as a marketing and promotional tool for the project and can be the basis for developing new crypto.
How to Read a Cryptocurrency Whitepaper?
Check the Date and Author of the Whitepaper
Once you get the whitepaper document, you can check the date written on it. Make sure the whitepaper you are reading is the latest version. It is because there may be technology changes or network hard forks in a blockchain project.
In addition, you can also see the name of the whitepaper author. Usually, the authors are the team members who helped develop the crypto project. The founder, a technology expert, even writes some projects. For example, the Arbitrum whitepaper was written by its founder, Edward W. Felten, along with the team at Offchain Labs.
Find out more about What Arbitrum is?
Know the Crypto Project and What Problem it's Trying to Solve
A whitepaper is the face of a crypto project. The team of writers must have made it clear for the reader to understand. In the abstract or introduction section of a whitepaper, you will find out the purpose of the project. As well as what problems it wants to solve and how it solves them. For example, if read in Bitcoin whitepaper, Satoshi Nakamoto addressed the issue of centralizing online payments and provided a peer-to-peer payment system solution that allows users not to require a third party.
You can also see if the crypto project is built from scratch or is a hard fork that copies code from another crypto project but with additional features. For example, the Sushi project copied Uniswap's open-source code.
Know How It Works
It may seem overwhelming to read how a crypto project works. The more complex the technology used, the longer the whitepaper will be. Images usually support technology explanations to explain them in detail. It aims to ease the reader's understanding of the project and the technology underlying it.
The primary thing you can find out is the consensus mechanism system applied. It's the algorithm that ensures the blockchain works appropriately. Proof of work (PoW) and proof of stake (PoS) are the two most well-known types of consensus mechanisms.
By knowing how the technology of a crypto project works, you can determine whether the project has the potential to be profitable. For example, the whitepaper of the crypto project Chainlink (LINK) explains how Chainlink works. It works as an intermediary that connects the blockchain with data in the real world (off-chain), such as weather, sports scores, etc. Chainlink uses oracle nodes and Application Programming Interface (API) to retrieve on-chain and off-chain data.
Knowing how Chainlink technology works, the advantages and disadvantages of Chainlink can help you determine whether you want to invest in the project or not.
Learn more about Chainlink (LINK) here. In addition, you can also read token articles of your choice on the Pintu Academy website.
Understand Token Economy or Tokenomics
This section shows the token allocation, total token supply, token usability, token listing, token inflation, and token vesting schedule. Token distribution usually appears as a table or diagram that divides the tokens into percentages for the parties involved.
Each project has an initial token distribution, and the project team has determined how many tokens will be in circulation and how they will be circulated.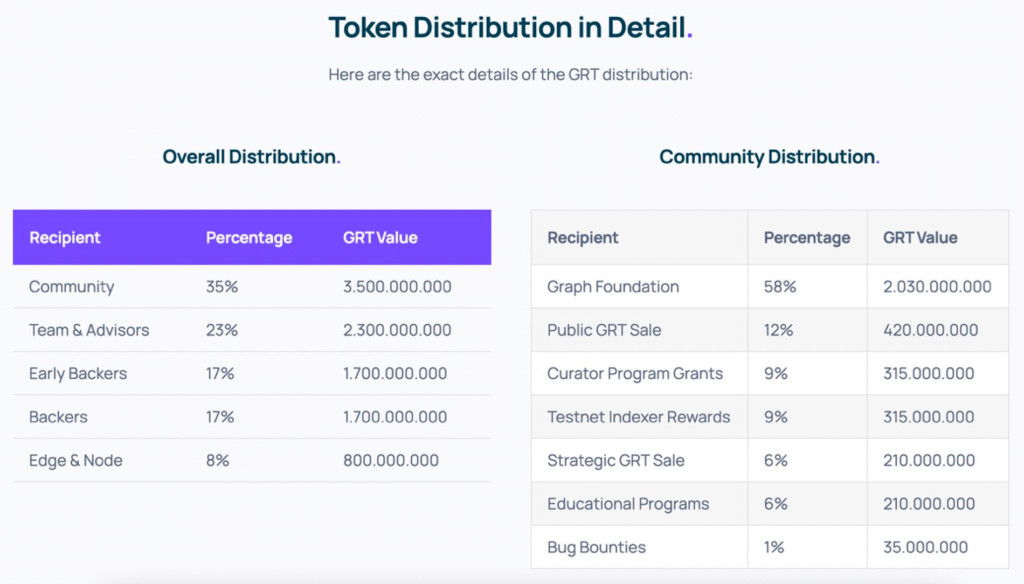 A token may function as a utility and/or a governance token. A utility token is a token that is designed for use within the ecosystem of a crypto project. In comparison, a governance token is a token that grants its holders voting rights to participate in critical decision-making related to a crypto project.
As a utility token, it can also be used to pay for all transactions within the main blockchain (L1). When other projects build dApps on the blockchain, they use the crypto token as a currency. It can make the price of L1 tokens increase due to demand. However, some dApps projects also have tokens to run their apps on the L1 blockchain. However, it will still use the L1 token for some transactions.
Know the Roadmap
In this section, there is at least information on what a crypto project has achieved over the past time and what plans will be done in the future. This roadmap is usually in the form of a timeline.
The timeline on the roadmap includes the release of testnet, mainnet, crypto wallet, token release on exchanges, system upgrades, and partnerships with important parties. These essential dates can often affect the price increase of the coin.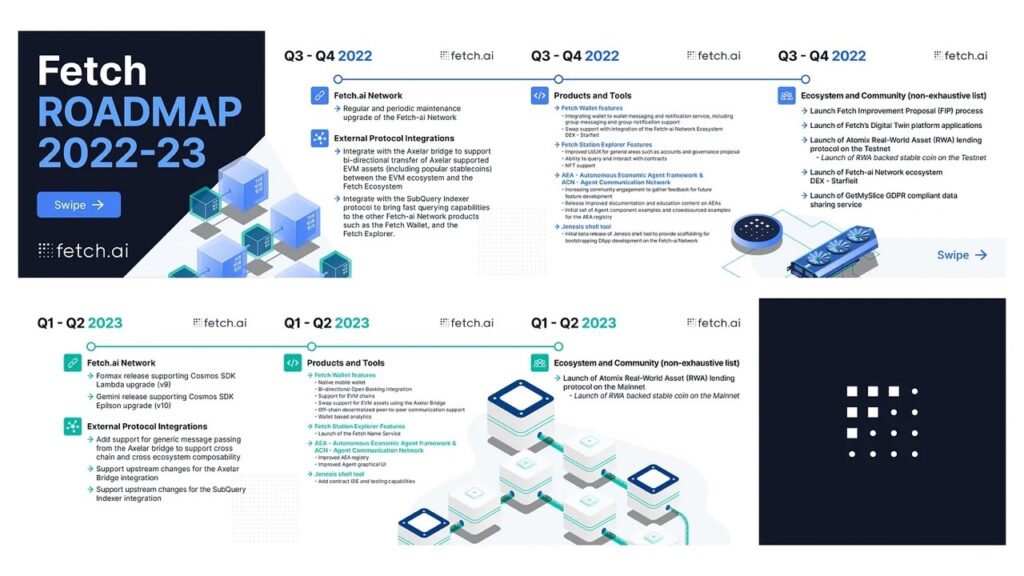 Read also What is Fetch AI (FET)?
Know the Team Involved
In the whitepaper, you can find out who are the people who built a crypto project. You can also check whether the team members have worked on a successful project or in a similar large company. Make sure their work history matches their expertise. For example, you can check whether a crypto token artificial intelligence (AI) project's founder has a computer science expert background.
Some crypto projects include photos, real names, and Linkedin accounts on their whitepapers. It can directly provide information on their identity and work experience. However, some crypto projects only provide their team's identity with avatars and names. Some are even built by teams with pseudonyms.
If the founder or developer of a crypto project you are interested in does not clearly state their identity, be cautious. Always do further research on the project and its community to ensure its legitimacy.
Conclusion
Reading a whitepaper is essential in determining the best crypto project to invest in. This document provides a better understanding of the project's goals and vision. Understanding whitepapers also helps you choose projects that have more significant potential to grow in the future. Therefore, pay attention to the whitepaper and consider its information before deciding to invest in a crypto project.
Buy Crypto Assets in Pintu
Interested in investing in crypto assets? Take it easy, you can buy various crypto assets such as BTC, ETH, SOL, and others safely and easily. Furthermore, Pintu has subjected all its crypto assets to a thorough evaluation process, emphasizing the importance of prudence.
Pintu is also compatible with popular wallets such as Metamask to facilitate your transactions. Download Pintu app on Play Store and App Store! Your security is guaranteed because Pintu is regulated and supervised by Bappebti and Kominfo.
In addition to executing transactions, in the Pintu Apps, you can also learn more about crypto through various Pintu Academy articles updated weekly! All Pintu Academy articles are made for knowledge and educational purposes, not as financial advice.
References
Simona Ram, How to Read Crypto Whitepaper? Dailycoin, accessed 27 Maret 2023
Coin Bureau, Reading Crypto Whitepapers: How to Find GEMS, Youtube, accessed 27 Maret 2023
Kirsty Moreland, How to Read a White Paper, Ledger Academy, accessed 27 Maret 2023