Reading Time:
11
minutes
The increasing popularity of the Ethereum network has led to the creation of many blockchain platforms that want to create an ecosystem of decentralized finance (DeFi) and decentralized applications (DApps). Ethereum has succeeded in attracting many new users to its platform and laying the foundation for the creation of a new crypto industry ecosystem. However, Ethereum's network scalability and network density issues gave rise to many other platforms trying to capture users and app developers looking for alternatives to Ethereum. One of them is the NEAR Protocol. Then, what is the NEAR Protocol (NEAR)? What are the advantages it has over other blockchain platforms? This article will explain various aspects of NEAR.
Article Summary
🌐 Near Protocol (NEAR) is a decentralized platform with smart-contract capabilities that can support the creation of a DeFi and DApps ecosystem. NEAR is designed as a cheap, fast, and developer-friendly Layer-1 blockchain.
💻 The NEAR network is supported by a special sharding technology called Nightshade. Sharding can increase network speed and scalability without compromising security and decentralization so that it becomes one of the solutions to the blockchain trilemma.
🔥 NEAR's DeFi ecosystem just got up and running in early 2021. Currently, the majority of DeFi applications are growing on the AURORA network. Several DeFi projects that already have quite large TVLs are Trisolaris, Ref Finance, and Bastion. In addition, NEAR also has several NFT marketplaces such as Paras and Mintbase.
🤑 NEAR are some of the few blockchains with big investor support. This shows that there is great trust in the NEAR ecosystem. The nascent DeFi industry shows that NEAR still has many untapped potential uses. This could be a catalyst for the NEAR price.
What is Near Protocol (NEAR)?
Near Protocol (NEAR) is a decentralized platform with smart-contract capabilities that can support the creation of DeFi and DApps ecosystems. In addition, NEAR has compatibility with the Ethereum network so that Ethereum application developers can add NEAR to their network.
NEAR is designed as a cheap, fast, and developer-friendly Layer-1 blockchain. The main pillars of the NEAR network are innovations in layer 2 technology called sharding. Sharding allows NEAR to be highly scalable and process transactions very fast, ideal for mass deployment.
The native cryptocurrency of the NEAR network is the NEAR coin. According to CoinMarketCap (13 April 2022), NEAR Protocol ranks 18th with a market cap of $10.9 billion dollars. The current price of the NEAR coin is $16.3 dollars with a maximum supply of 1 billion NEAR. Currently, the number of NEAR coins already circulating in the market is around 667 million NEAR.
Who Created NEAR?
NEAR was created in 2018 by Illia Polosukhin and Alexander Skidanov. Both are talented programmers, Alex has a career working for Microsoft as a software engineer, and Illia works in engineering for Google. Like the blockchain developers of their time, they created NEAR because blockchain technology at that time was too slow, expensive, and could not process large transactions.
After reflecting on Ethereum's smart-contract technology, the NEAR team found that Ethereum's programming process is complicated and unintuitive, especially for the average application developer. They depart from this point to build NEAR programming components according to industry standards such as those at Google and Microsoft. This is done to make the transition easier for non-crypto developers.
Therefore, the NEAR approach in building its network is to prioritize convenience for developers who want to build applications in the NEAR ecosystem.
Read more: Whitepaper NEAR
NEAR Tokenomics
The NEAR token has three main uses: network security (via staking), transaction fees and data storage, and means of exchange. The unique thing about using NEAR is that you can rent a data storage space if you have NEAR. However, to take advantage of this data store you need to lock your NEAR. This scheme is very profitable in the long run as it provides an incentive for users not to sell NEAR and use it as collateral for data storage.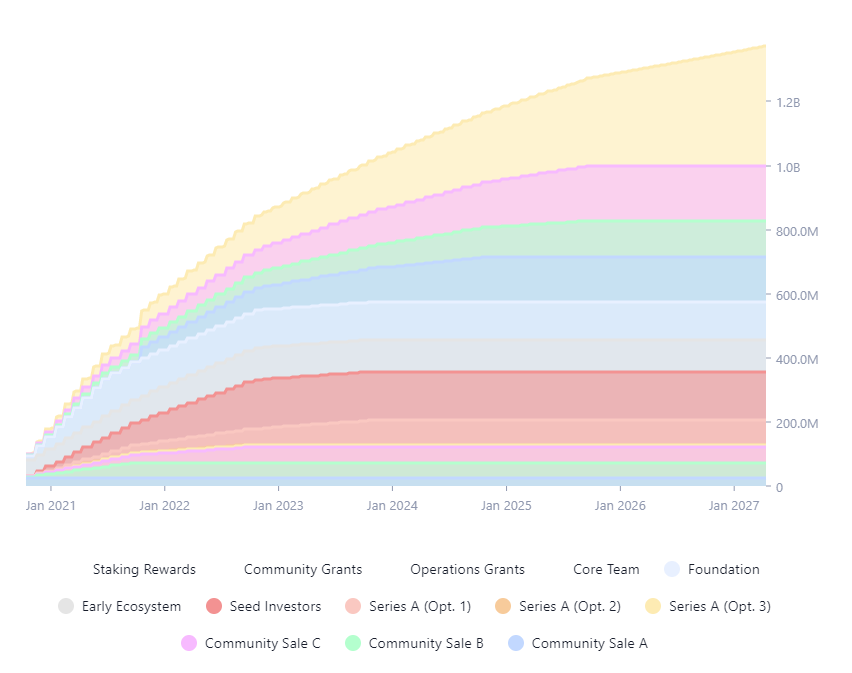 NEAR Protocol is one of the crypto assets backed by many large investors. Most of the NEAR assets held by these investors are already unlocked and the rest are regularly unlocked for the next 2 years. This is important because there are no large numbers of tokens that suddenly unlock which would cause the NEAR price to fall.
How Does NEAR Work?
NEAR Protocol is a blockchain that utilizes proof-of-stake (PoS) technology. In a PoS network, every transaction is processed through a validator who is selected based on the number of tokens they stake. Cryptocurrency with a PoS system does not require mining because the network is secured by the validator and all tokens have been created since it was launched.
Read more: What is proof-of-stake (PoS) and how does it work?
In addition, the NEAR Protocol holds four principles in designing its network infrastructure:
Usability: Developers should be able to create, test and deploy contracts in an easy and familiar way to speed up the app creation process. User interaction with the application should also be made as easy and as simple as possible.
Scalability: The platform must have unlimited scalability.
Simplicity: The design of each component of the system should be as simple as possible to achieve its main function.
Continuous Decentralization: Barriers to participation as validators must be kept as low as possible in order to create an inclusive ecosystem without compromising network security.
Following the four principles above, NEAR utilizes a PoS network which has better scalability than PoW. Like other PoS networks such as Solana, Polkadot, and Fantom, the NEAR transaction process can be done in seconds at a fairly low cost. NEAR developers also made modifications to improve network scalability so that NEAR does not experience the bottleneck that Ethereum is experiencing (expensive transaction fees when the network is congested). This modification is carried out by utilizing a sharding technology called nightshade.
Sharding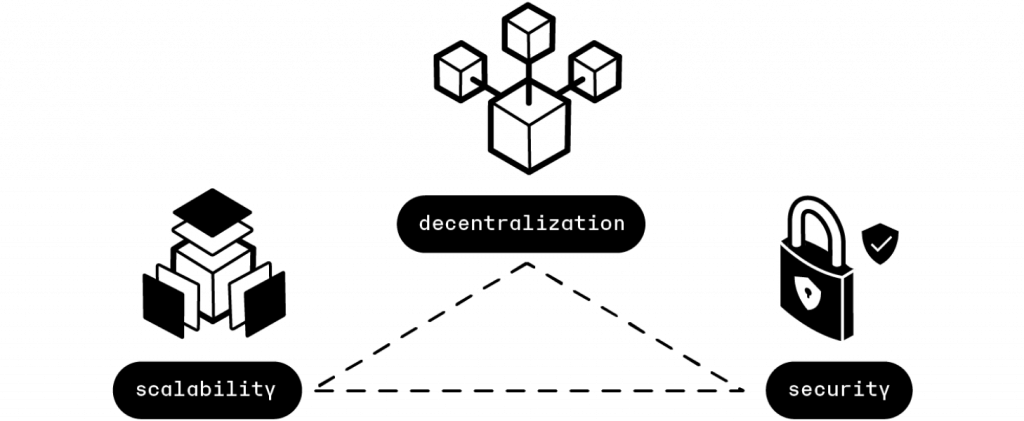 Sharding is a blockchain architecture that allows each node (computer/server) participating in the verification process to store only a small part of the platform data. The sharding technology divides the blockchain into smaller shards, which allows the data storage process to be spread across multiple parties. In doing this, it distributes the computational weights across multiple nodes, reducing the overall load of the system. Sharding can increase network speed and scalability without compromising security and decentralization, it is one of the solutions to the blockchain trilemma.
💡 The blockchain trilemma is

a problem where a blockchain has to prioritize between decentralization, scalability, or security. Ideally, a blockchain should be able to achieve all three. However, in reality, one aspect has to be sacrificed in order for the other 2 to be achieved or one aspect becomes a priority while the others are sacrificed.
Technically, sharding reduces the computational burden of the network by involving a group of validators at once to process certain blocks. Each of these validator groups is assigned to its own shard chain. The algorithm that determines the validator group is called the beacon chain which is in charge of coordinating the network as a whole. The beacon chain assigns groups of validators to their own shard chain based on a random selection algorithm to keep the system safe.
💡 Did you know? The Ethereum 2.0 network update utilizes sharding technology and Vitalik Buterin (Ethereum founder) himself supports the use of this technology to solve the blockchain trilemma.
Nightshade
Nightshade differs from a typical sharding system in that it does not break 1 blockchain into multiple shard chains. The nightshade system breaks the block creation process into several randomly determined groups. So, nightshade does not break the main chain but breaks each block into various smaller pieces called chunks. Each validator has the task of collecting a set of chunks and forming it into a block.
Nightshade breaks down the complete information about system state and transaction logic in various shards into chunks. This ensures each validator cannot cripple the system as a whole as they only have a small fraction of information (their own blocks). Nightshade technology allows NEAR Protocol to reduce the burden on the system when the network is experiencing congestion.
💡 NEAR developers are planning an update to Nightshade called dynamic re-sharding where the number of shards can decrease and increase according to the network density. This will significantly increase NEAR's scalability.
Aurora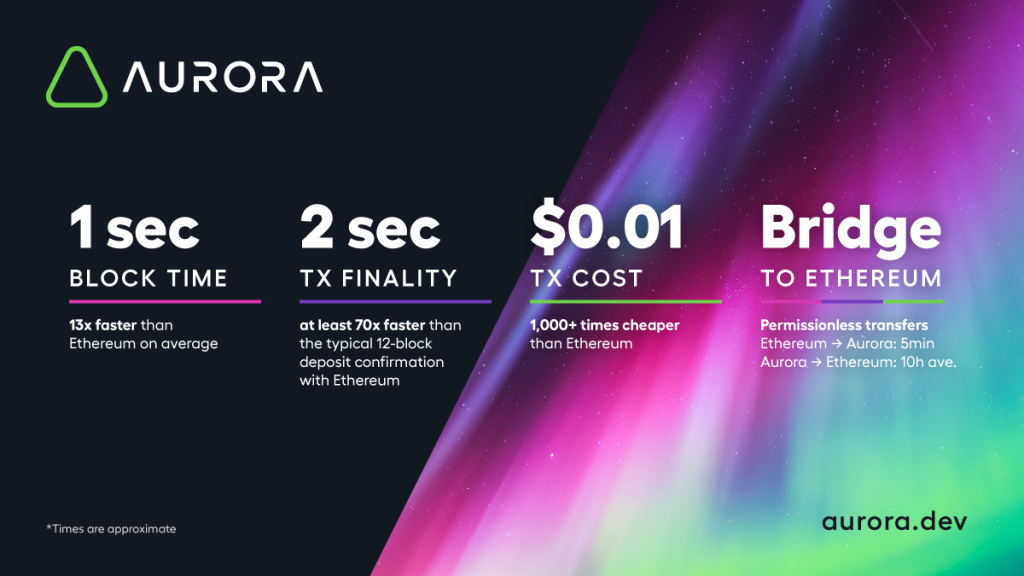 The Aurora Network is the layer-2 side of the Near Protocol with EVM (Ethereum Virtual Machine) compatibility. Aurora is a bridge for the NEAR Protocol into the Ethereum network because NEAR itself does not have natural compatibility with other blockchains. Aurora solves NEAR compatibility issues because it runs like a typical side chain. However, unlike other Layer-2s such as Polygon (MATIC), Aurora utilizes all the technologies and validators from NEAR and does not have any token of its own.
Crypto app developers can build on top of the Aurora network along with all of NEAR features. Aurora provides an alternative network for developers who want to use EVM but take advantage of the low and fast transaction fees of the NEAR network.
Using Apps in the NEAR and Aurora Ecosystem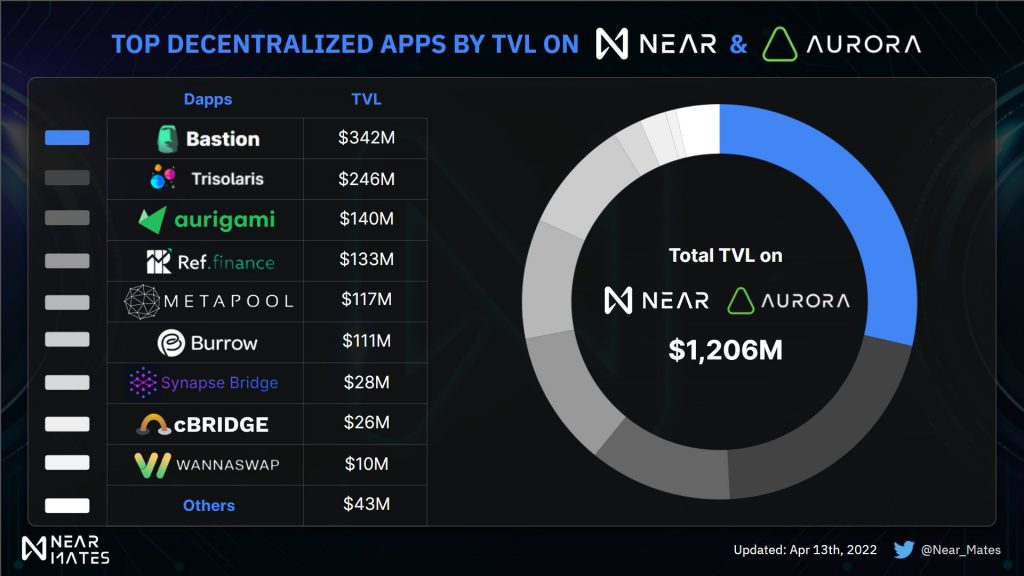 NEAR's DeFi and DApps ecosystem is one of the newest because NEAR's DeFi feature was launched in April 2021. The image above can show that the total funds locked in various DeFi applications on NEAR are still relatively small, especially when compared to Fantom, Terra, and Solana. However, the DeFi ecosystem at NEAR is still in its infancy and some projects already look promising. Here are some DeFi applications on NEAR:
💡 One of the sites that provide the most complete information about DeFi is DeFiLlama
Trisolaris (Aurora)
Trisolaris is the first and largest DEX (decentralized money exchange) in the NEAR ecosystem modified from the SushiSwap protocol. It is built on top of the Aurora network so it has compatibility with all blockchains that have EVM. According to DeFiLlama, Trisolaris has a TVL of $268 million (April 18, 2022), the second-largest after Bastion. In Trisolaris, you can stake TRI (Trisolaris token), exchange crypto assets, and become a liquidity provider (LP) to get quite a large profit (30-100%).
In addition, Trisolaris also plans to use the ve model (voting-escrow governance model) popularized by Curve to attract more users and funds to its application.
Bastion (Aurora)
Bastion is the first decentralized savings and lending protocol built on Aurora. The Bastion protocol utilizes the automated market maker (AMM) algorithm to determine various aspects of the application. Bastion's default crypto asset is BSTN which is used as a governance token. Currently, Bastion is the DeFi app with the largest TVL in Aurora worth $447 million dollars.
Like Curve, Bastion also plans to use the ve model to encourage liquidity pool incentives. Bastion developers explained that the ultimate goal of Bastion is to become a source of liquidity for the NEAR ecosystem and become the largest savings and loan application.
Ref Finance (NEAR)
Ref Finance is a multifunctional DeFi protocol built on top of the NEAR network. The app lets you stake, exchange crypto assets, become a liquidity provider and do farming within one application. Ref Finance's native crypto asset is REF. According to DeFiLlama, Ref Finance ranks first as the DeFi app with the largest TVL on the NEAR network at $175 million dollars. One of the unique features of Ref Finance is that the cost of each fund pool can be modified by the liquidity provider that created it. Currently, Ref Finance is the largest multifunctional DeFi on the NEAR network.
NFT Marketplace on NEAR
Mintbase: Mintbase is the largest NFT digital marketplace in the NEAR ecosystem with a similar concept to OpenSea. Furthermore, NFT project developers can also create a 'store' on top of the Mintbase protocol with various features such as virtual galleries. The NFT on Mintbase contains mostly a collection of artistic NFTs.
Paras: Paras is one of the curated NFT digital marketplaces in NEAR. All NFT collections here have gone through an evaluation process to ensure their quality. In addition, Paras is also very oriented towards NFT creators by charging low fees to sellers. The majority of NFT collections on Paras contain animations, cartoons, and avatars that have become the hallmark of NFTs.
What Makes NEAR Unique?
⚡ Fast and cheap transactions: The use of the PoS network ensures that all transactions on NEAR can be processed quickly with low transaction fees.
⚛️ Nightshade sharding technology: Nightshade is a sharding technology that divides the block creation process to reduce the load on the system. Nightshade allows blockchain operations to be more efficient according to needs.
🤑 Big investor support: NEAR is one of the blockchains with great support from various institutional investors such as A16Z and CoinBase Ventures.
🌐 DeFi Ecosystem: The NEAR network has a DeFi ecosystem that is just starting to grow and develop. Various financial application protocols are in the process of being developed which can be profitable, especially for risk-taking investors.
🌲 Climate Neutral License: NEAR is one of the few blockchains with an official climate-neutral license which means the NEAR network is very environmentally friendly. This makes NEAR attractive to users who only want to use crypto assets with low carbon emissions and are environmentally friendly.
NEAR As Investment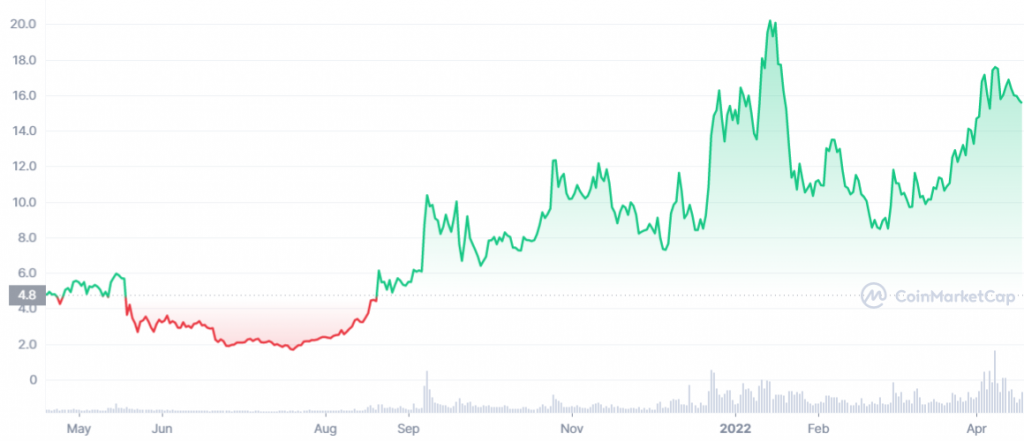 The price of the NEAR Protocol coin experienced an increase of around 1000% starting at $2 dollars and peaking at $20 dollars in early 2022. This drastic price movement initially started with the increasing popularity of Layer-1 crypto assets in early 2021. Blockchains such as Fantom, Terra, Avalanche, and Solana are starting to attract a lot of users due to their fast and very cheap transaction fees when compared to Ethereum.
Read more: What is fundamental analysis?
One of the main catalysts driving the price of NEAR in 2021 was the announcement of an $800 million dollar ecosystem fund for app developers looking to build on the NEAR network. This fund attracts many crypto projects and accelerates the implementation of various DeFi applications on the NEAR and Aurora networks. The announcement occurred in October 2021 which was followed by a nightshade system update from the NEAR network.
All of these things are driving the price of NEAR to continue to increase until early 2022 when it experiences a decline following a weak crypto market.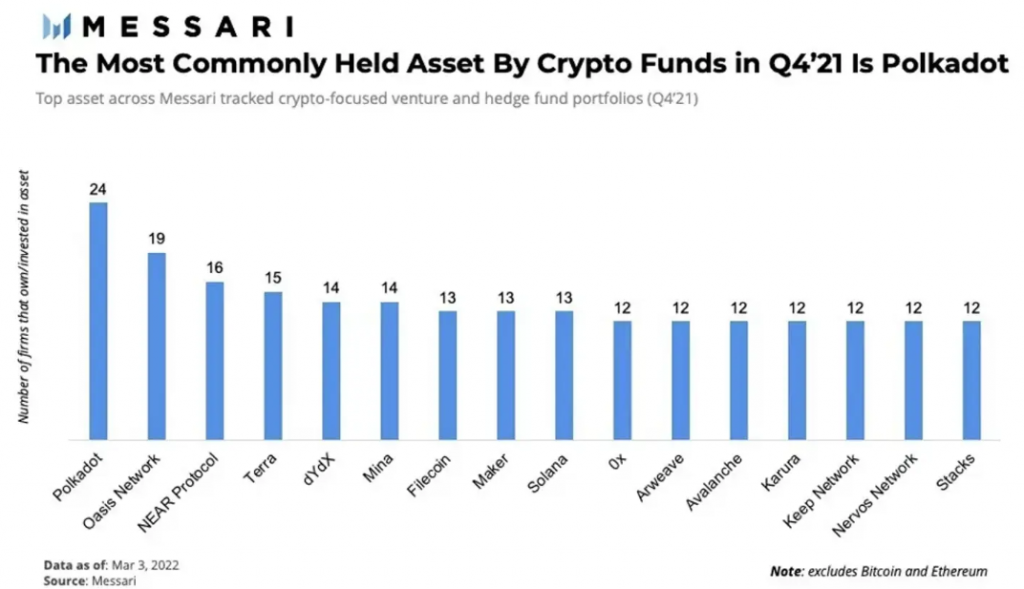 One of the strong arguments for investing in the NEAR coin is that it is one of the most sought-after crypto assets by large institutional investors. This shows that there is great trust in the NEAR ecosystem. In addition, the development of the DeFi ecosystem on the NEAR and Aurora networks has only just begun with new projects being launched or still in their early stages. This shows that the DeFi NEAR ecosystem has great potential and the launch of DeFi projects could be a catalyst that drives prices up.
However, you must understand that the DeFi industry competition among Layer-1s is already very fierce. NEAR may lose out to more popular competitors such as Fantom, Terra, or Solana. Even so, NEAR has quite advanced technology. Nightshade is basically the sharding technology that will be used by the Ethereum 2.0 update which affects scalability significantly. NEAR is the only blockchain that integrates sharding technology directly into its foundation. This could be the most influential advantage for NEAR to be superior to other layer-1 *blockchains.
Buying NEAR
You can start investing in Fantom by buying FTM in the Pintu app. Through Pintu, you can buy FTM and other cryptocurrencies in an all-in-one convenient application.
Pintu is also compatible with popular wallets such as Metamask to facilitate your transactions. Download the Pintu app on Play Store and App Store! Your security is guaranteed because Pintu is regulated and supervised by Bappebti and Kominfo.
All Pintu Academy articles are made for educational purposes only, not as financial advice.
References