Reading Time:
8
minutes
As blockchain continues to grow, various industries around the world are exploring and looking for ways to leverage the benefits of blockchain and crypto technology. Major brands from industries such as fashion and music are already moving to use blockchain in their businesses. In addition, the sports industry is also doing the same. Starting from football teams with crypto company sponsors, legendary player NFTs that are hunted by thousands of people, to NFT-based sports games. Furthermore, some crypto projects have managed to create ways to bring fans closer to their favorite teams. So, what are the use cases of crypto and blockchain in the sports industry? How can the sports industry utilize the technologies of the crypto world? This article will explain it in detail.
Article Summary
🏟️ The sports industry is embracing the benefits of blockchain and crypto technology. Major brands are exploring new ways to utilize them for fan engagement and revenue generation.
⚽ Fan tokens are becoming popular, allowing sports clubs to offer fans a more interactive experience, such as voting on team decisions or participating in competitions.
🎴 Sports NFTs, such as digital collectibles and ticketing systems, are revolutionizing the industry, offering unique experiences and incentives for fans.
⚙️ DAOs are emerging as a new way to govern sports teams and leagues, giving fans and investors more direct control over various aspects of the organizations.
🧠 The challenge for the sports industry is to make crypto accessible and user-friendly while creating engaging experiences for fans.
Crypto and the Sports Industry
The presence of blockchain and crypto companies in the world of sports is increasingly evident. There are huge partnerships like Crypto.com becoming one of the sponsors of the 2022 FIFA World Cup, Pintu becoming a sponsor of Bali United, Sorare teaming up with the English Premier League for four years, and Lionel Messi becoming an ambassador for the Socios.com platform. This shows that sports clubs and organizations have accepted the crypto industry with open arms.
According to Nielsen, the value of cooperation between crypto companies and sports teams will reach $5 billion by 2026. Additionally, the crypto and blockchain industry is also opening up a wide range of possibilities for the digital sector of the sports industry. Cryptocurrencies also play a role in bringing digital innovation to the sports industry, especially in fan engagement.
Cryptocurrency provides many opportunities for sports teams, athletes, and their fans to interact in ways that were not possible before. For example, the Socios.com platform allows fans to choose the design of their team's jerseys. Fan tokens in this sense act as governance tokens. In addition, athletes also release digital collectibles for their fans in the form of NFTs.
Tim Mangnall, Co-Founder at Capital Block, a web3 consulting firm that works with clubs like AS Monaco and Galatasaray, said the following: "A new digital product can bring fans together globally. The whole world has many opportunities that can be utilized. However, the challenge is to make it accessible and easy to understand, we need to simplify it."
Why is the Sports Industry Starting to Use Crypto?
⚽ Opening new ways of interaction: Blockchain and crypto technology opens up new ways to engage fans in various decisions. So, athletes, clubs, and sports leagues can create closer interactions with their fans using blockchain tech.
⛹️‍♀️ Targeting Youth: The majority of crypto investors and users are from the millennial and Z generations. People in these age groups are young people who have high technological literacy and are fluent in using the internet. So, sports teams can create new strategies tailored to the younger generation by using blockchains and cryptocurrencies.
🌏 Global Market: Blockchain and crypto are global technologies unrestricted by borders, just like the internet. Sports clubs can utilize blockchains to interact with their global fan base. In this context, crypto and blockchain are even better than the internet which often has country restrictions.
Several Examples of Crypto Implementations in the Sports Industry
1. The Exploding Popularity of Fan Tokens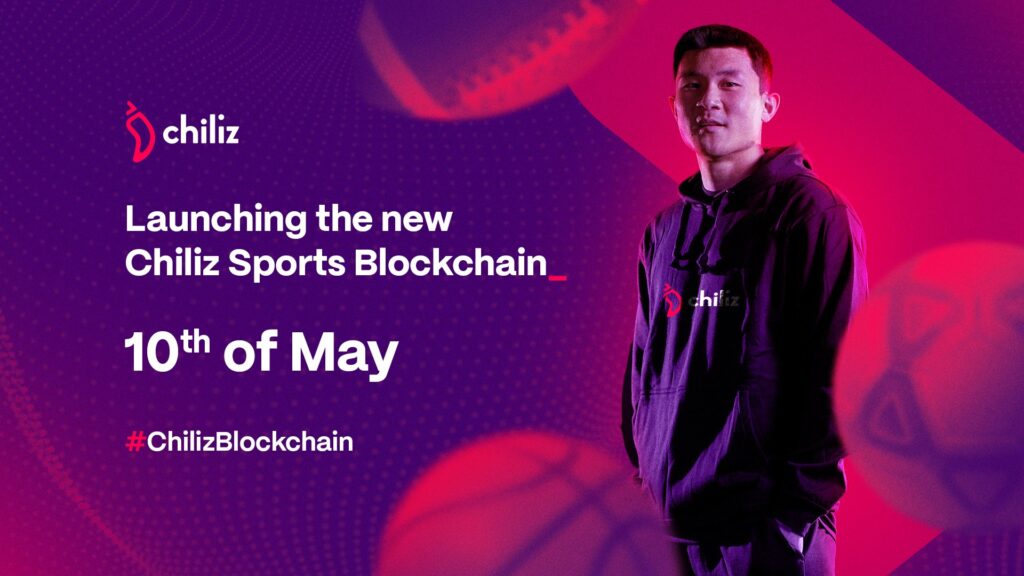 One of the fastest-growing sectors in the crypto industry is fan tokens. Fan tokens primarily function as governance tokens as one token represents one vote. Users who own a fan token (e.g. $PSG) can participate in various activities or competitions organized by the club. Fan tokens create many new interactions for sports clubs to engage their fans in a fair and transparent way. Chiliz (CHZ) creates the Socios.com platform which started the fan token trend. Collectively, the fan token ecosystem has a market capitalization of $349 million dollars.
Chiliz and Socios.com have partnerships with several football clubs from Indonesia like Bali United, Persib Bandung, and Persija Jakarta.
So what are Socios and Chiliz? Chiliz is a crypto project for the sports fan ecosystem. Socios.com is a platform by Chiliz that facilitates closer interaction between fans and sports clubs through fan tokens. Each team on the Socios platform has its own fan token such as the BAR token for Barcelona. In addition, Chiliz is now a layer-1 blockchain that can build its own DApps ecosystem.
Currently, Chiliz has more than 150 partners ranging from football, basketball, rugby, and e-sports teams. Chiliz is quite aggressive in finding partners and has even managed to work with some major sports organizations such as UEFA, Italy's Serie A, and Argentina's Football Association. Chiliz's latest partnership is with Blockasset to create an ecosystem of verified athlete tokens.
Pintu Academy has already made an article about Chiliz Chain and Socios platform.
Sports NFTs as Digital Collectibles
One of the first crossovers of the sports industry and blockchain is digital NFT cards as collectibles. Like physical collectibles, these digital NFTs are sought after by collectors and sports enthusiasts. In fact, the price of NFTs from legendary athletes like Lebron James or Christiano Ronaldo can even reach thousands of US dollars.
NBA Top Shot started this sports NFT trend and attracted the attention of the NBA community. Dapper Labs' NBA Top Shot is an NFT in the form of a short video of certain moments in a basketball game. So, basketball lovers can buy and sell NBA Top Shot NFTs in Dapper Labs' own marketplace.
One of the other sports collection NFT platforms is Sorare. What is Sorare? Sorare is a fantasy sports platform where players take on the role of a manager and have to form their own team. On the Sorare platform, these teams are made up of NFT cards that you can buy and sell at various places like OpenSea.
Currently, Sorare supports football, basketball, and baseball fantasy sports. All three sports have official licenses from their respective leagues. In soccer, Sorare has partnerships with more than 30 soccer leagues from several countries. Sorare's biggest partnership is with the English Premier League, the largest and most popular football league in the world. Currently, Sorare has partnerships with all the biggest soccer leagues in the world.
Blockchain Disruption to the Ticket Industry
Sports Illustrated (SI), a major sports magazine in the US, has just announced a partnership with ConsenSys (the company behind MetaMask) to create "Box Office", an NFT ticketing platform. This announcement was released on May 2, 2023, and explains that Box Office will be built using the Polygon layer-2 network on Ethereum.
SI Tickets' platform will be the world's first complete NFT ticketing service, allowing event owners, organizers, and promoters to use Box Office. Furthermore, they can add various additional incentives to each NFT ticket through the "Super Ticket" feature. This super ticket feature can be used by promoters and event organizers to create special interactions such as special activities before and after the event or additional loyalty rewards.
SI Tickets CEO, David Lane, explained that Box Office's target market is small events. David explained that he wants Box Office to disrupt the ticketing sector starting from a small scale. He wants users who don't understand blockchain and crypto to still be able to use Box Office.
In addition to SI Tickets, Binance also provides NFT ticketing services for fans of S.S. Lazio (a club in Italy's Serie A). Lazio fans can purchase NFT tickets for Lazio matches in the 2022/23 season. Not only that, fans who purchase these NFTs will get access to special Lazio interactions, discounts on Lazio merchandise, and discounts on Lazio Europa League tickets. Lazio's NFT ticket is an example of how sports clubs can utilize crypto and blockchain to provide special experiences for their fans.
The Future of Crypto in the Sports Industry
With so many potential uses for cryptocurrencies and blockchain in the sports industry, some sectors will automatically take a larger share of the market than others. Currently, NFTs and fan tokens are the most widely used sectors by fans and are the focus of many sports clubs. However, crypto adoption in the sports industry is still very small and it's likely that there will be new uses that take a large portion of the market.
The world of sports ticketing NFTs also lacks a platform that could drive rapid growth in this sector. Developers and companies looking to create NFT systems need to think about user-friendliness and incentive systems. The platform needs to have a unique appeal to make users prefer the NFT system over the physical tickets we are used to.
Other examples of crypto applications that are just starting to take place in the sports industry are using DAOs to control a sports league or sponsor a team and blockchain sports betting. However, both of these crypto implementations have only started in a few places on a small scale. In the context of betting, it is very limited to the few countries that allow it.
DAOs in the World of Sports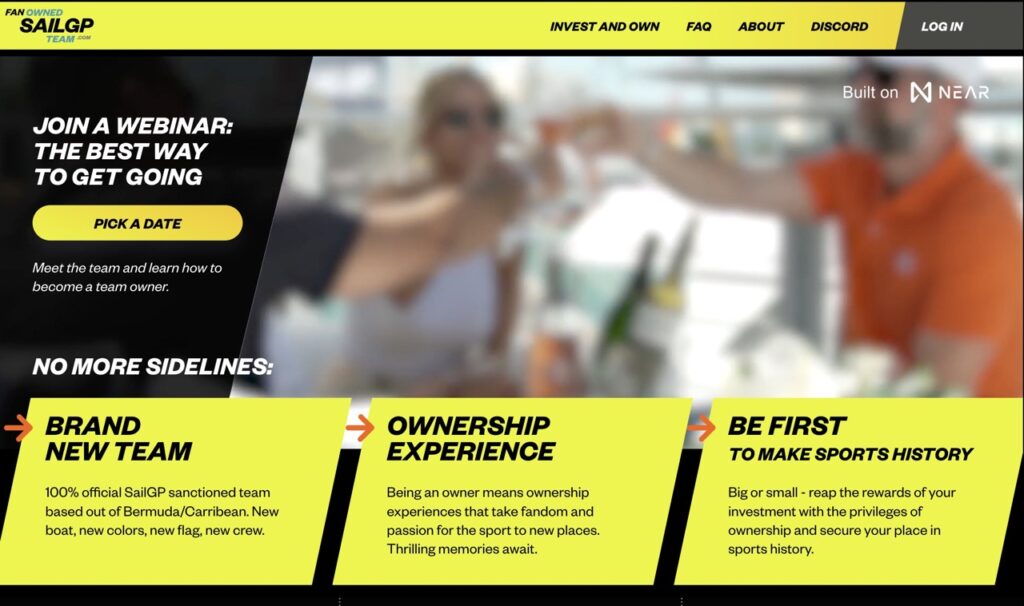 There are interesting success stories about two DAOs formed for the sports industry. The first is a fan-owned sailing team in the SailGP competition (the team name is Fan-Owned SailGP Team). SailGP is an annual sailboat competition. The team gets funding from all investors who are members of its DAO. So, DAO members can choose all aspects of the team including the boat color, team name, and which athletes the team wants to recruit. The SailGP team will sail in early June 2023 and is backed by Near Protocol.
The second DAO example is a martial arts league called Karate Combat which is completely governed by a DAO. Karate Combat will launch the $KARATE token on May 10, 2023, along with the Karate Combat app for smartphones. Users can vote using KARATE tokens to pick their favorite athletes, make match predictions, and also vote on league policies. Karate Combat represents the first time a sports league used a DAO. With this, DAO Members can participate in many league decisions and fans will be more involved in the sports they love.
Conclusion
The sports industry is witnessing a growing integration of blockchain and crypto technologies, as they provide new ways for fans, athletes, and sports organizations to interact. Fan tokens, sports NFTs, and blockchain-based ticketing systems are just a few examples of how the industry is benefiting from these technologies. As the sports industry continues to embrace crypto and blockchain, we can expect to see more innovative use cases, such as DAOs for sports teams and leagues, as well as increased global fan engagement. The challenge, however, will be making these technologies accessible and easy to understand for users, while simultaneously creating unique and engaging experiences for fans around the world.
How to Buy Crypto at Pintu
You can start investing in cryptocurrencies by buying them on the Pintu app. Here is how to buy crypto on Pintu:
Create a Pintu account and follow the process of verifying your identity to start trading.
On the homepage, click the deposit button and top up the Pintu balance using your preferred payment method.
Go to the market page and look for your favorite crypto (like BTC).
Click buy and fill in the amount you want.
Now you are a crypto investor!
In addition, the Pintu application is compatible with various popular digital wallets such as Metamask to facilitate your transactions. Go and download the Pintu cryptocurrency app on Play Store and App Store! Pintu is regulated and supervised by Bappebti and Kominfo.
You can also learn more crypto through the various Pintu Academy articles which are updated every week! All Pintu Academy articles are for educational purposes, not financial advice.
References